Sponsored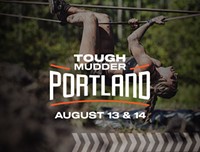 Lock in your summer adventure, Portland. Join us for world famous obstacles over a 5K or 10K distance.
This has been kicking around for a couple days, but in case you missed it due to beautiful Portland weather interrupting obsessive device-checking: Evan Williams, the guy who owns Twitter and Medium, is sorry about the whole Trump thing.
Via The New York Times:
President Trump has said he believes Twitter put him in the White House. Recently, Mr. Williams heard the claim for the first time. He mulled it over for a bit, sitting in his Medium office, which is noteworthy only for not having a desk.

"It's a very bad thing, Twitter's role in that," he said finally. "If it's true that he wouldn't be president if it weren't for Twitter, then yeah, I'm sorry."

The White House did not respond to a request for comment on Mr. Williams's remarks.
Oh, also, Williams believes "the Internet is broken," in part because it amplifies and rewards our worst human impulses with unprecedented speed and scale. (Also because, when it comes to internet publishing, "ad-driven systems can only reward attention.")
It's the latest instance of tech-utopianism making a spectacular crash into reality, but it's worth reading for both the mea culpa and the reminder of what the idealists behind the Internet are offering us in 2017.
The Times's David Streitfeld sums it up this way:
People are using Facebook to showcase suicides, beatings and murder, in real time. Twitter is a hive of trolling and abuse that it seems unable to stop. Fake news, whether created for ideology or profit, runs rampant. Four out of 10 adult internet users said in a Pew survey that they had been harassed online. And that was before the presidential campaign heated up last year.
To which Williams replies:
"I thought once everybody could speak freely and exchange information and ideas, the world is automatically going to be a better place," Mr. Williams says. "I was wrong about that."
Sponsored
Virtual Auction Event & Drag Queen Fashion Show. You won't want to miss this show!