To help the witnesses and the families heal from Friday's traumatic hate crime attack on the Hollywood MAX line train, members of the community have begun crowdfunding for the victims of this event. Donations will support funeral arrangements, food, mental health services, hospital bills, transportation, and anything else the families may need.
Here's an early list of places to donate to further help those who were impacted.
Muslims Unite for Portland Heroes: Donate to Families of the TriMet Victims was started by a local non-profit.
Trimet Hero Recovery: The surviving hero will need support in the future after this attack.
Support the Girls who Survived the Portland Max Attack: This is a fund that directly contribute to the girls who were being harassed.
TriMet Heroes: A GoFundMe campaign started by local restauranteur Nick Zukin.
A document for volunteers to contribute resources to the girl's who were attacked.
Also feel free to reach out to fatmah@momentumalliance.org or Executive Director at the Muslim Education Trust if you would like to make additional contributions or add fundraisers that have not been listed above.
We are all devastated about the lives that were lost from this attack. Full stop. There is no amount of money that can replace a human life. These deaths were caused by Islamaphobia that resulted in a hate crime, so fundraising for the Muslim community does matter.
This city is hurting, and so are all of the victims of this tragedy. Our hearts go out to the survivors of the men who gave their lives to save these girls who could have also lost their lives.
Sponsored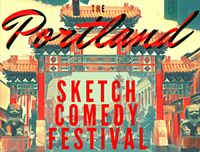 Sketch comedy troupes from all over N. America descend on The Siren Theater for 3 glorious nights.