Sponsored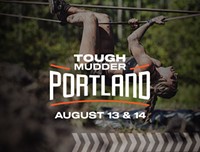 Lock in your summer adventure, Portland. Join us for world famous obstacles over a 5K or 10K distance.
An intriguing McClatchy article today suggests we may be thinking too narrowly about possible collusion between Russia and the Trump campaign.
It's not just that Donald Trump, Jr. was eager to get Russian dirt on Hillary Clinton. It could also be that Donald Trump's son-in-law, Jared Kushner, was involved in helping Russians target certain key Democratic voting blocks with messages from Twitter bots and fake, anti-Clinton news. As McClatchy reports:
Congressional and Justice Department investigators are focusing on whether Trump's campaign pointed Russian cyber operatives to certain voting jurisdictions in key states—areas where Trump's digital team and Republican operatives were spotting unexpected weakness in voter support for Hillary Clinton, according to several people familiar with the parallel inquiries.
Take a pause from obsessing about Trump Jr. and read this piece. Senator Mark Warner, the top Democrat leading that chamber's investigation into Trump, put the mystery this way:
"I get the fact that the Russian intel services could figure out how to manipulate and use the bots," Virginia Sen. Mark Warner told Pod Save America recently. "Whether they could know how to target states and levels of voters that the Democrats weren't even aware (of) really raises some questions … How did they know to go to that level of detail in those kinds of jurisdictions?"
McClatchy says Kushner is a "person of interest" in the Justice Department's investigation into all of this.
Sponsored
Virtual Auction Event & Drag Queen Fashion Show. You won't want to miss this show!