On the cover this week is So Youn Lee's pastel neon starry-eyed vision topped with an ice cream hat, peeking through a forest of blue roses and woodland creatures, named Little Blue. I'm not sure what has captured Little Blue, but it's captured me too.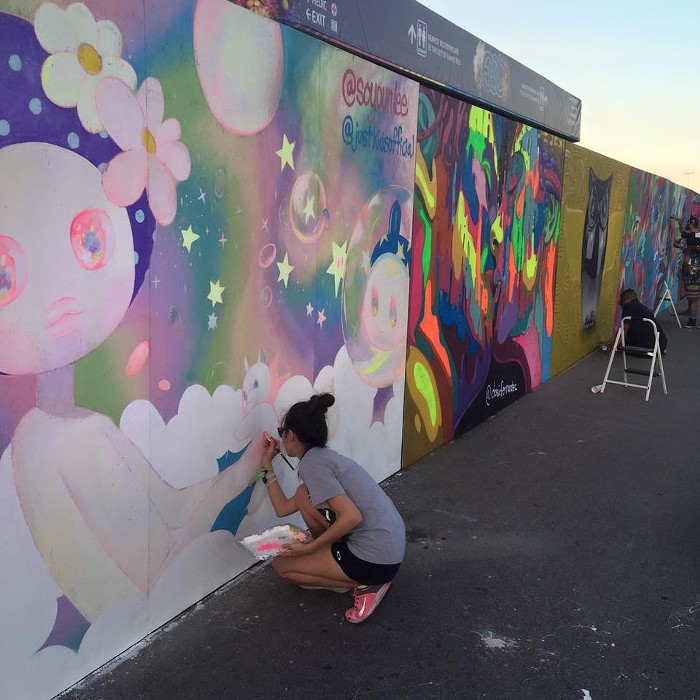 Playing with miniature and large-scale work, Lee's art can be found on clothing, shoes, Munnys, and live mural paintings in both NYC and Miami. The Korean artist describes the subject of her acrylic and oil paintings as "indigenous genderless characters named Mango."
Just last year, she collaborated on 30 larger-than-life realizations of Mango, custom painted in shimmery metallics. Named Afloat, the installation was shown at Secret Fresh, an art gallery and toy shop in the Philippines.
If you too are interested in getting away for a summer staycation, follow So Youn Lee's Mango through the clouds and over the stars.