A stark close-up photo of a blind bald eagle with its beak wide open wide graced our covers this week, a visceral shot by local photographer Corey Arnold. Since 1995, Arnold has worked as a fisherman off the coast of Alaska, while also capturing the views of what it's like to live on the front lines of man vs nature.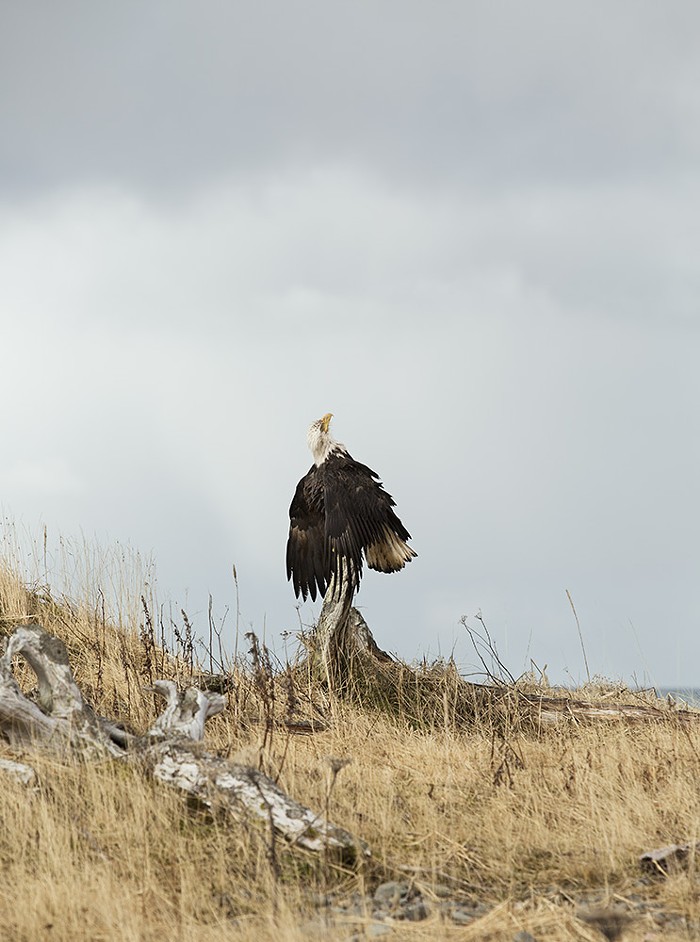 Another of Arnold's photos shows another bald eagle foraging through the trash at Dutch Harbor, pulling at the meat off a discarded carcass not fit for human consumption. The moment brings to question how we got to this state of existence of our national bird.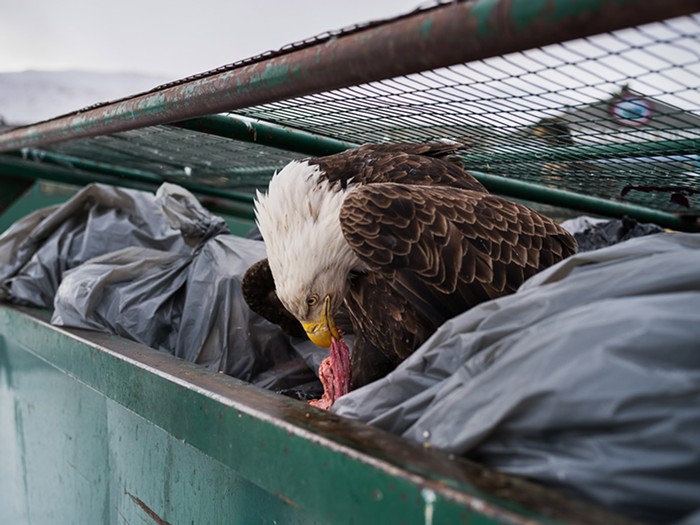 Arnold's life's work has taken him from fishing trips with his dad, to his current spot as a sea captain responsible for the sustainable harvest of sockeye salmon in the Bering Sea. His photo Wake and Sea is currently on view at the Portland Art Museum as part of the museum's permanent collection. See more of Corey's photos at coreyfishes.com and fish-work.com.