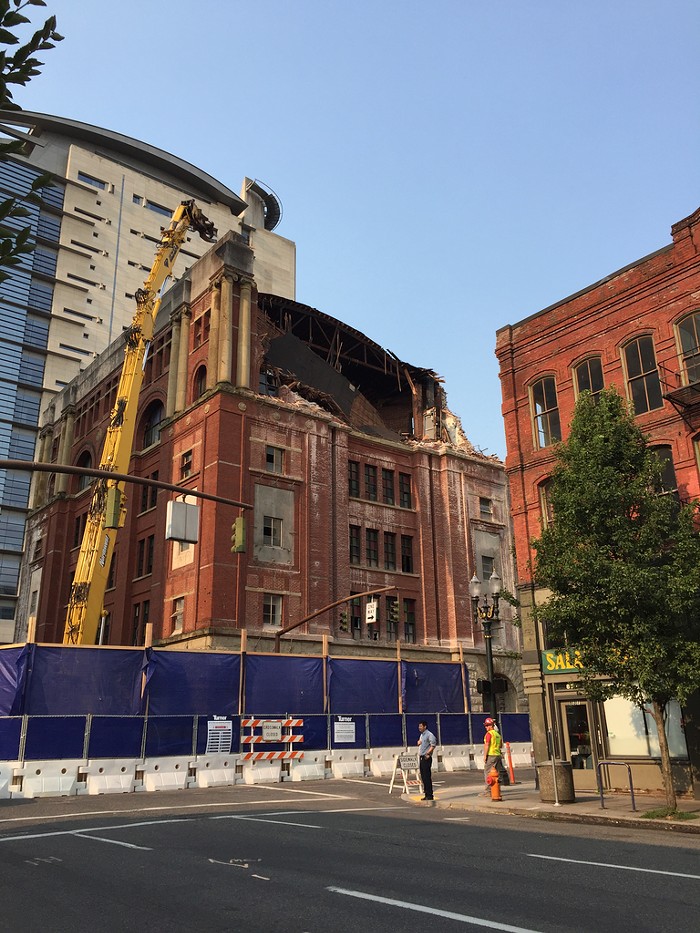 An iconic Portland building is being demolished today: The Ancient Order of United Workmen Temple on the corner of SW 2nd and Taylor appears to be coming down.
The 125-year-old building was designed by Justus Krumbein, a prominent Portland architect who also designed the second state capitol in Salem.
We wrote about efforts to save this building, and the nearby Hotel Albion back in 2015.
Here's some background on Portland's sketchy demolition rules, and you can learn more about the outcry to delay demolition of old buildings here.
Memories around the office of this historic building include when it was a dueling piano bar called (Harvey?) Wallbangers, and before that, a bar called Boogie Woogies.