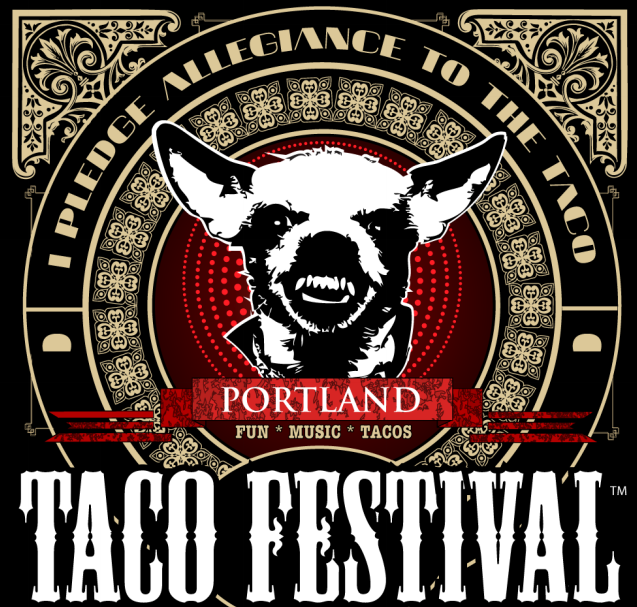 It's an event that already lives in infamy: Last weekend, the two-day Portland Taco Festival was cut short after hundreds of angry attendees, furious feedback, and poor execution created a scene chaotic enough to call in the Portland Police. "There were some key issues that made the event fall short in a lot of peoples minds [sic]," the festival's Denver-based organizers (who are both people of color) wrote in a statement announcing Sunday's cancellation. "For this we are deeply sorry."
"Due to negative back lash [sic] from Saturday patrons," they added in a private email sent to vendors, "We don't feel safe operating the event."
While upset festivalgoers have made their feelings about the event known, the food vendors who participated haven't been quite as vocal.
Alfredo Reyes, owner of the piña colada business MexiRican, which saw lines of up to 60 people during the festival, tells the Mercury that within an hour of the festival beginning, the biggest crowd he's ever seen as a vendor flooded the venue. "Right after they opened the gates," he says, "Masses of people came in. It was unbelievable." While Reyes felt the organizers "were friendly and welcoming" to the food vendors and cart owners, the issues were caused by "a lack of planning and a lack of understanding of the Portland community."
Nonexistent signage, a poor festival layout, and inadequate generators caused the electricity to cut out repeatedly. Reyes said this put a strain on the businesses struggling to keep up with the crowds.
Stacy Moritz, owner of another participant, Secret Aardvark Trading Co., agreed. Since Moritz was inside of her vending booth all day, she got information second-hand. "I heard that people were being turned away at the gate—even people who had bought tickets. We saw it get super crowded and the lines were really long. It's a festival, you expect lines, but the lines were really long."
While Moritz was sorry to see the event fail—"It seemed like it had potential," she said, "and it would have gotten better each year like most events do"—she felt more for the small vendors who, like she and Reyes, faced financial losses. "That was a whole entire weekend that I could have been doing other things," Moritz told the Mercury. "For some of those really small companies and food trucks, that can make the difference between an okay week and a good week."
Nikki Guerrero, owner of Hot Mama Salsa, was out of town over the weekend but had staff working their booth. Her concerns were similar to those of Moritz and Reyes. "We dropped a market on Saturday to be able to staff the event, expecting it to bring in pretty large crowds," she says, adding the festival, despite its huge number of attendees, "was a financial loss for us."
Guerrero also touched on the backlash the Portland Taco Festival received for cultural insensitivity. (Full disclosure: I covered this element of the festival for Latinx media outlet Mitú.) "I did read a Facebook post about white guys in sombreros putting ponchos on chihuahuas," Guerrero tells the Mercury. "If I would have seen that, I would have probably thrown my tacos at them."
The Portland Taco Festival has not yet responded to the Mercury's request for comment.