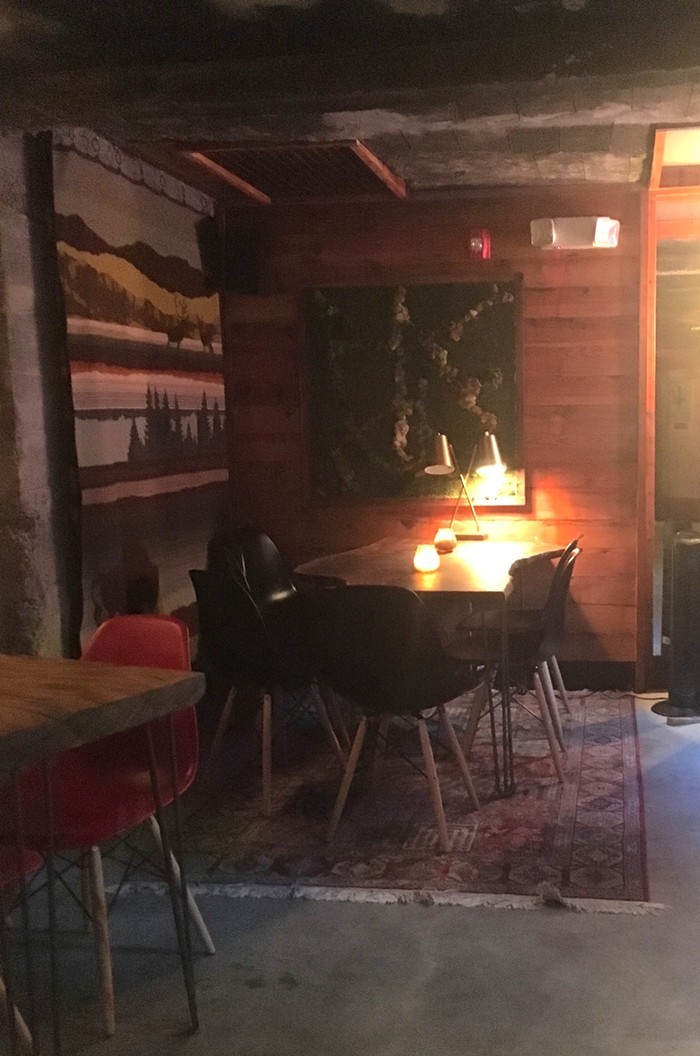 I love subterranean bars. Not simply basement bars, but places that feel secret and illicit, hidden from the world. Les Caves, a "winery bar" buried beneath NE Alberta has the feel of something ancient and a little bit decadent. Or maybe that's my tarnished view after spending too much time down there. Owned by two winemakers (they do Ovum and Golden Cluster), it's catnip to wine nerds like me as they pick up old bottles of all sorts: Vintage champagne and Italian Nebbiolos for sure, but also oddballs like 90s Napa Zinfandel that no one else on the West Coast, let alone in town, would pour by the glass (for the record, it was remarkably good).
But really, it's just a great place for anyone to hang out—meet friends, impress a date, get away from the world. It's cute, candle lit and there's a cubbyhole with a sofa that requires some dexterity if not a ladder. They have a good mix of European and regional wines, and if you're not sure what you want they'll take the time to hook you up; you don't need to know any thing about wine to enjoy the place. They have solid snacks—bread, fish, charcuterie and a killer grilled cheese. The entrance is down an alleyway near Barista; unfortunately there's no secret password to get in, so just follow the signs down the stairs.

1719 NE Alberta, lescavespdx.com
Sponsored
Custom framing, photo frames, printing on metal, paper and canvas.