Sponsored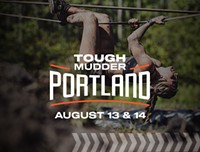 Lock in your summer adventure, Portland. Join us for world famous obstacles over a 5K or 10K distance.
In Kid Rock's newest and most bizarre U.S. Senate campaign statement yet, he pulls a Trump by going on an online tirade against the far left, the far right, and almost all of Detroit, before announcing his love for black people.
The opening sentence in the statement posted on his website states, "People! Pay NO attention to the garbage the extreme left is trying to create! (and by the way, fuck the extreme left and the extreme right!)"
Kid Rock announced that he would be running for a seat in the U.S. Senate earlier this year when he launched the Kid Rock for Senate website. However, he still has not filed any of the paperwork required for candidacy, which has lit up a huge legal issue because, well, it's illegal.
In the statement, Rock goes on to say that the far left is "trying to use the old confederate flag BS, etc. to stir the pot, when we all know none of this would be going on if I were not thinking of running for office."
He then proclaims himself as the "bona fide KING OF DETROIT LOVE," before completely railing into the people, businesses and charities of Detroit for not having "anything to say about all these unfounded attacks from these handful of jackasses."
The rest of the entry, in a series of post-scripts, details Kid Rock's anger toward people who sit down during the National Anthem, before he writes, "P.P.P.P.P.S. I LOVE BLACK PEOPLE!!"
Earlier this month, Kid Rock conducted a campaign speech in the middle of his concert in Grand Rapids, Michigan, in which he touched on Nazis, the KKK, and single mothers who "can't even take care of themselves."
In response to the legal debate that's stirring up, Rock posted an
announcement
on his website, which reads:
I am starting to see reports from the misinformed press and the fake news on how I am in violation of breaking campaign law.

#1 I have still not officially announced my candidacy.

#2 See #1 and go fuck yourselves.

Everyone else, Have a great Labor Day (I will be spending mine WORKING in one of the greatest cities in America - Grand Rapids, Michigan!!)

Rock on.
Kid Rock