Good morning, Portland. Link time!
Before we get into the news, all you recent transplants should check out our newcomers' guide to Portland, which is also out in print as of yesterday.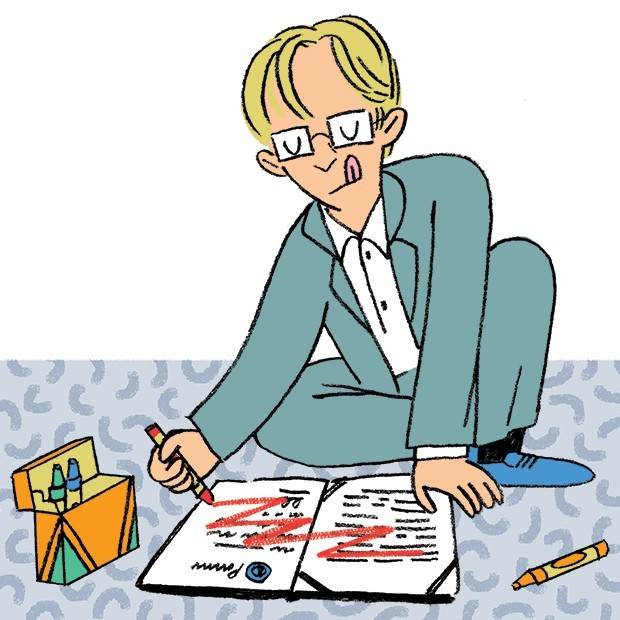 Dirk VanderHart's story on the battle over homeless shelters in Old Town:

The accusations flew on Wednesday, September 6, as an array of city and county officials sat before residents and business owners in Old Town Chinatown, making the case for a new homeless shelter in a neighborhood that's long been the city's social services center.

"This is criminal!" a man shouted from the crowd at one point during the informational meeting.

"Are we friendliest to tourists or are we friendliest to the homeless?" asked another. "That's a big difference."

In other words, the meeting resembled those that have occurred in every corner of the city where a shelter is contemplated—with a key difference. Again and again, the incensed Old Town business owners brought up a "no net gain" agreement sketched out in the late '80s that they said ensured social services would not meaningfully increase in the neighborhood.
As the president's large adult son trolled Portlad antifascists on Twitter on Sunday, a Trump supporter in a confederate flag-adorned pickup truck nearly killed people.
OPB reports the Portland Police Bureau is reviewing an officer's decision to set off a less-lethal grenade during Sunday's protests (my bet, of course, is that the officer will be cleared). The incident in question was captured on my video, 1:56 in.

Eagle Creek Fire update, via KGW: "Fire crews are reporting slow progress as they continue to battle the Eagle Creek Fire in the Columbia River Gorge, but increased activity at the east end of the fire prompted new evacuation orders in Hood River County on Wednesday. Residents in the Wyeth/Herman Creek Road area were put under a Level 3 evacuation, which means they need to leave their homes immediately."
The Eagle Creek Fire now covers an estimated 37,500 acres. It's 13 percent contained. Fuck global warming, fuck fireworks.
Some asshole stole a Jeep from a firefighter who was battling the Eagle Creek Fire last week. That Jeep was recovered yesterday.
A very interesting story:

A woman who served 20 years for murder got chosen for Harvard's PhD program in history. And then unchosen. https://t.co/ElDAdRvcZ1 pic.twitter.com/WKpWvERdTi
— The New York Times (@nytimes) September 13, 2017
Donald Trump not too long ago said: "I think the big problem this country has is being politically correct. I've been challenged by so many people, and I don't frankly have time for total political correctness. And to be honest with you, this country doesn't have time, either." Trump's White House yesterday:

White House says tweets by ESPN's Jemele Hill calling President Trump a white supremacist are a "fireable offense" https://t.co/4SVUR9Knt9
— The New York Times (@nytimes) September 14, 2017
Hmmm....

I'm no "pattern expert" or nothin, but, I feel like this might be a pattern pic.twitter.com/cYW9xGHVhQ
— Dan Amira (@DanAmira) September 14, 2017