As
first reported in March
, the AMF Pro 300 bowling alley on Southeast Powell is closing. Now an official closing date has been given:
Sunday, September 17
. The doors will shut at 5 pm this Sunday, and never open again. The bowling alley will then be
turned into a Target store
.
Sponsored
Sketch comedy troupes from all over N. America descend on The Siren Theater for 3 glorious nights.
A photograph of a printed note was posted to a Facebook event called "Permanent Closing." The note reads in full: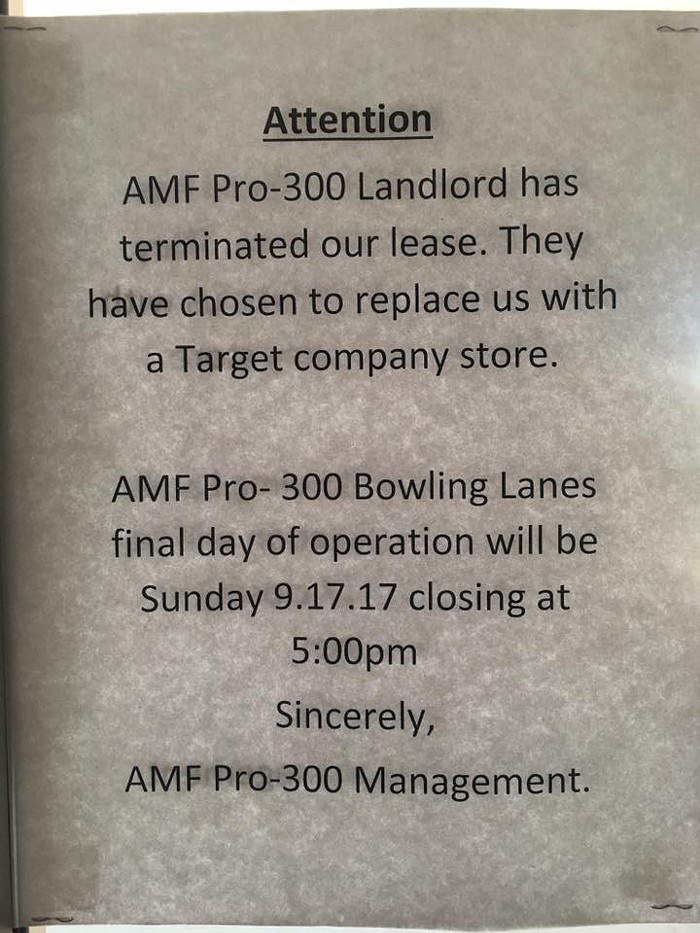 Attention
AMF Pro-300 Landlord has terminated our lease. They have chosen to replace us with a Target company store.

AMF Pro- 300 Bowling Lanes final day of operation will be Sunday 9.17.17 closing at 5:00pm
Sincerely,
AMF Pro-300 Management.
The official announcement of the closure should not have taken anyone by surprise. The property's landlord, MAJ Development, has continually asserted that the bowling alley would close and that a Target would be replacing it. However,
AMF said it would remain open and called the reports "inaccurate."
Despite this, league bowlers and regulars took the ensuing months to make other plans for their regular bowling fixes. Employees of the bowling alley, however, were caught off-guard by this week's announcement, and were reportedly only given six days' notice to find new work opportunities. Since news of the closure first emerged in March, AMF Bowlmor (the bowling alley's parent corporation) and AMF Pro 300 management continually denied to employees and customers that the bowling alley would indeed be closing as reported.
Well, it's official. Get your bowling kicks in now. AMF Pro 300 will no longer exist after Sunday afternoon.
FURTHER READING:
• The AMF Pro 300 Bowling Alley on Powell Is Going Away (Blogtown, March 21, 2017)
• AMF Pro 300 Fights Back Against News of Closure (Blogtown, March 25, 2017)
• Target Announces They'll Be Replacing the AMF Pro 300 Bowling Alley Next Year (Blogtown, April 4, 2017)
• Leagues of Their Own: Bowling Used to Be Huge in Portland. But the Sport, and Its Players, Are Changing (Feature, July 6, 2016)
Sponsored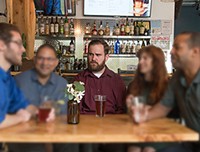 Adults aged 18-35 with good hearing will be paid for their time. Located at the Portland VA Medical Center