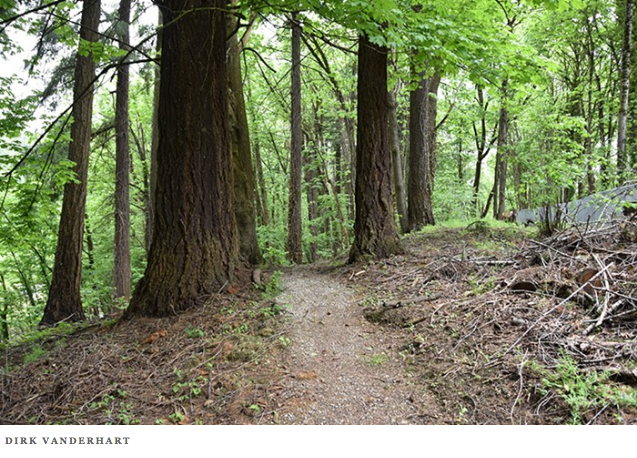 Sponsored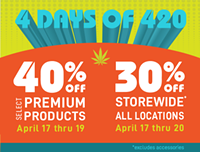 30-40% off Premier Dispensaries April 17-20
Flower, pre-rolls, edibles, carts and more.
These 4 Days of 420 are for you.
It took more than a decade for advocates to convince the city to open up a mountain bike park. Now Portland has one, and someone's putting dangerous "trip wires" on its trails.
Word began spreading around among Portland cyclists today that at someone's been stringing up cord of some sort across the single-track trails that wend through a forest at Gateway Green, the 25-acre off-road bike park near where Interstates 84 and 205 converge.
"Just a friendly reminder/heads up. There have been some trip wires spotted at Gateway Green recently," read an email that went out earlier today. "Please be careful over there."
Attached to the email was a picture that showed a thin rope or wire appearing to stretch between two trees, and across one of the park's single-track trails. Bikeportland has a copy of the picture (the one we saw was too small to post).
Mark Ross, a spokesperson for Portland Parks and Recreation, confirms that the bureau had received a report of the dangerous activity from the Northwest Trail Alliance, a mountain biking advocacy group.
"Our maintenance staff are on the way to look for the wire or wires," Ross told the Mercury this afternoon. "I can't imagine why someone would set up such a thing."
If you're at Gateway Green and see something similar, Ross says to report it via parkscanpdx.org. "That will get the issue in front of our maintenance staff right away."
Update: Ross says parks bureau staff didn't find anything during a search, acknowledging that might be because park users had already removed it.
The Mercury wrote about Gateway Green's long journey from jail to unloved plot to bike park in May.