Good morning, Portland. I hope you've been enjoying the cloud-and-rain-based smalltalk recently. Let's click these links.
First up is this week's feature: "Wildfire Diaries: Three Days in Oregon During the Eagle Creek Fire" by writer Martha Grover. It's good and you should read it.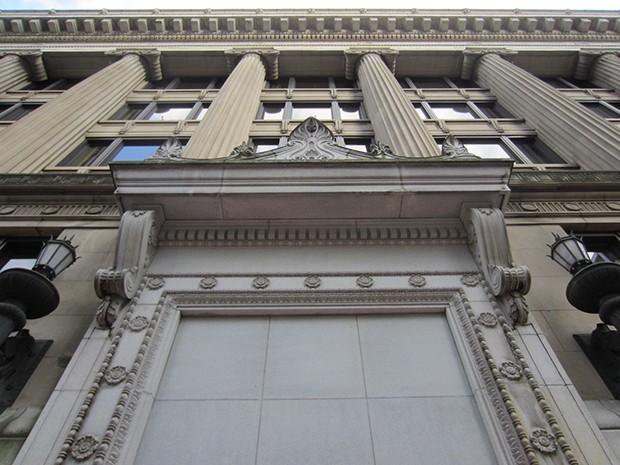 The Multnomah County District Attorney's Office is planning to cut the use of grand juries for felony cases, in favor of more transparent preliminary hearings. That means more work for defense attorneys. One public defender says cases "will back up like an old toilet."
"The Portland Arts Tax has underperformed and overspent," the Mercury's Dirk VanderHart writes. "When voters approved the oft-derided $35 tax in 2012, they did so with the understanding that about 95 percent of the money they forked over would pay for arts teachers and culture-related nonprofits. No more than 5 percent of the revenues, averaged over five years, was supposed to go toward administering the tax. These days, that assurance looks laughable."
More developments in the battle over homeless shelters in Old Town:

A new 200-bed homeless shelter would not represent a "significant expansion of services" in Old Town, Mayor Ted Wheeler's office now says.

Citing the recent departure of a self-run homeless camp and transitional living facility from the neighborhood, the mayor is arguing that adding a large shelter wouldn't run afoul of long-held city planning policy to not meaningfully expand social services in Old Town. The so-called "no net gain" policy has been a central argument of Old Town businesspeople, who say their neighborhood is already full up with nearly 330 beds among four year-round shelters.
ICE is bad and openly discriminatory and you should film ICE agents as much as possible. In the Oregonian: "Two Oregon lawmakers are calling for a federal investigation into the conduct of immigration agents who mistakenly approached a Latino man, demanded his name without identifying themselves and claimed he was in the country illegally. U.S. Reps. Suzanne Bonamici and Earl Blumenauer said they were 'greatly disturbed' by Isidro Andrade-Tafolla's account of what happened after he and his wife left the Washington County Courthouse on Monday morning. Andrade-Tafolla is a U.S. citizen who has worked for the county for almost 20 years in road maintenance." Watch this nonsense:

The Portland suburbs are growing at a faster rate that the city, the Portland Tribune reports.
Because nothing is good: "New maps show landslide hazards near Eagle Creek Fire burn area."

DOGAMI engineering geologist Bill Burns said if the land has slid in the past, it's more likely to slide again. The soil in burn areas is also more likely to slide.
"With vegetation removed, rain can reach soil more quickly, and loss of root strength also means less stable soil," DOGAMI said in a press release.
The new maps show 286 previous landslides that could be dangerous.
A 10-year-old girl said she was nearly abducted in Southeast Portland.
"Only the best people," Trump once said about who he surrounds himself with:

As Trump campaign chairman, Paul Manafort offered "private briefings" on the 2016 race to a Russian ally of Putin https://t.co/GvvnSKDoVo
— Washington Post (@washingtonpost) September 21, 2017
Sometimes you just gotta go...

💩💩💩💩https://t.co/Z4Mc9SVMLu
— SB Nation (@SBNation) September 21, 2017