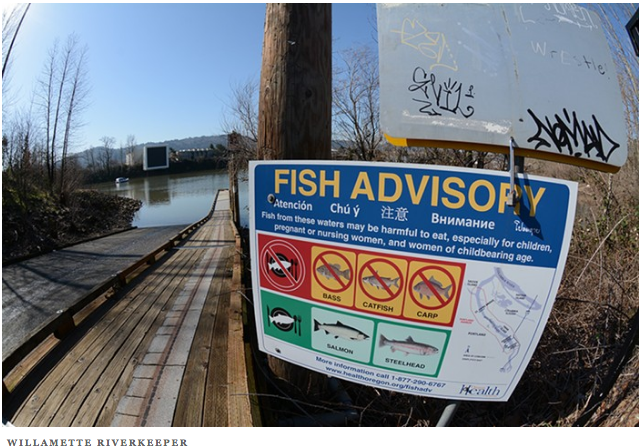 Last year, Portland piled on to
a group of West Coast cities
who say a precursor of agribusiness giant Monsanto tainted their waterways. Monsanto promptly argued the city has no right to file suit. Monsanto was wrong.
Late last week, a federal judge ruled that Portland has standing to sue the company (and two others) for the polychlorinated biphenyls (PCBs) that have found their way into the Willamette River, Columbia Slough, and other waterways. PCBs are toxic, and can cause cancer and a bevy of other nasty health effects. They're among the central chemicals of concern in the ongoing saga of cleaning the Portland Harbor Superfund site.
Portland's suit [PDF] says the city is going to have to spend an immense amount of money cleaning PCBs out of the Portland Harbor, and that Monsanto should bear at least a portion of that cost. The suit, and those like it, point to documents that suggest Monsanto knew PCBs posed health hazards long before that fact came to light in the 1970s.
"Portland's elected officials are committed to holding Monsanto accountable for its apparent decision to favor profits over ecological and human health," City Attorney Tracy Reeve said in a statement when the city decided to sue in March 2016. "Monsanto profited from selling PCBs for decades and needs to take responsibility for cleaning up after the mess it created."
Monsanto sought to have those claims dismissed [PDF], arguing that the company that exists today shares only a name with the industrial concern the churned out PCBs, among other things. It said Portland's lawsuit was making overreaching claims, and that the city didn't have proper standing to file a suit.
In a September 22 ruling [PDF], US District Judge Michael Mosman disagreed. Concurring with the recommendations of a federal magistrate judge, Mosman found "the City's allegation that it has suffered a special injury by having to expend funds to investigate, monitor, analyze, and remediate PCB contamination is sufficient to establish standing" in court. In doing so, he swatted aside a central portion of Monsanto's motion to dismiss the case.
Mosman did dismiss a number of Portland's claims against Monsanto, because he found the city didn't sufficiently prove it owned the property that is affected by PCBs. The judge is giving city attorneys time to amend their arguments on those claims.
Before it was solely an agriculture company, Monsanto was known as Monsanto Chemical Co., and was the only company in the US producing PCBs (the two additional companies named in the suit are spin-offs of the former chemical company). From the 1930s to the 1970s, the chemicals were seen as useful coolants and lubricants. But they present a huge array of health concerns, and they're extremely hard to get rid of.
As the EPA notes:
PCBs do not readily break down once in the environment. They can remain for long periods cycling between air, water and soil. PCBs can be carried long distances and have been found in snow and sea water in areas far from where they were released into the environment. As a consequence, they are found all over the world.
Monsanto's been found liable for PCBs in the past. Last year, a St. Louis jury ordered the company to pay $46.5 million to people who'd suffered health problems because of the chemical.
Sponsored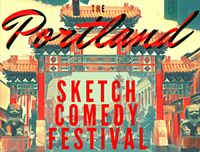 Sketch comedy troupes from all over N. America descend on The Siren Theater for 3 glorious nights.