There are a lot of great John Carpenter movies, but at the top of the list is 1982's The Thing. One of several films that saw Carpenter collaborating with his buddy Kurt Russell, The Thing remains one of the finest, creepiest, funnest horror movies ever made.
This weekend, the Hollywood Theatre's screening The Thing on 70mm (along with another classic on 70mm, The Sound of Music, which is about as far from The Thing as you can get). These screenings are, naturally, sold out. Luckily for you, we're giving away a pair of tickets to The Thing screening this Saturday, October 14, at 7 pm.
BUT THAT'S NOT ALL. We're also giving away a copy of The Thing: Artbook! To coincide with The Thing's 35th anniversary, Printed in Blood has published The Thing: Artbook, a gorgeous, 400-page hardcover collecting hundreds of pieces of drool-worthy art inspired by Carpenter's classic. There will be a group signing with some the artists who contributed to the book after the Hollywood's The Thing screening this Friday, October 13.
Whether at the Hollywood or not, you'll want to check this book out. Sandwiched between an intro by Eli Roth and an afterword by Carpenter, it features weird, clever, cool work from hundreds of artists, and the pieces are great: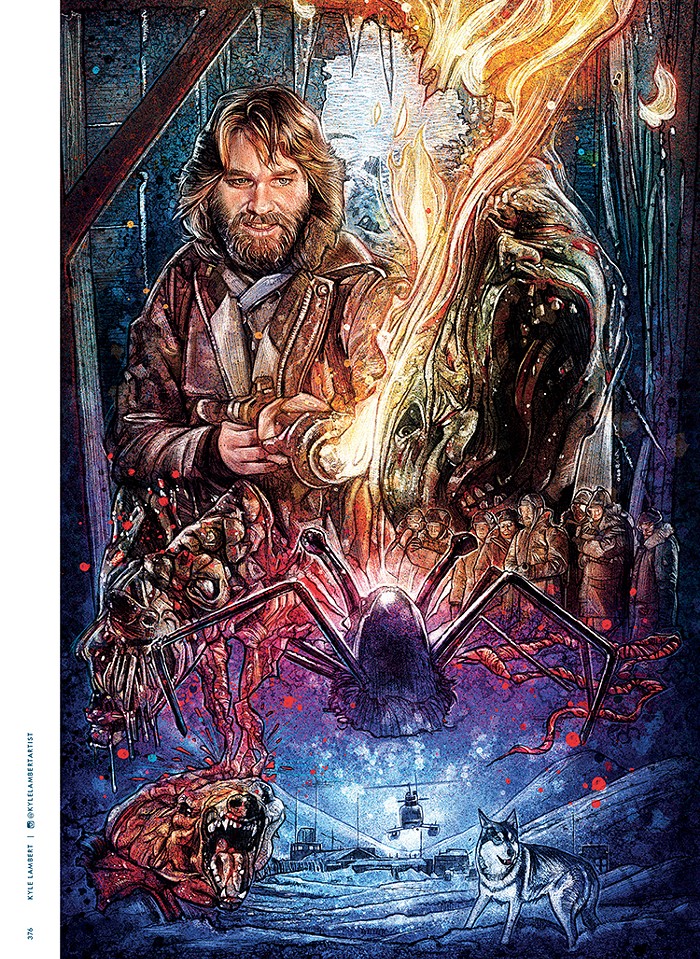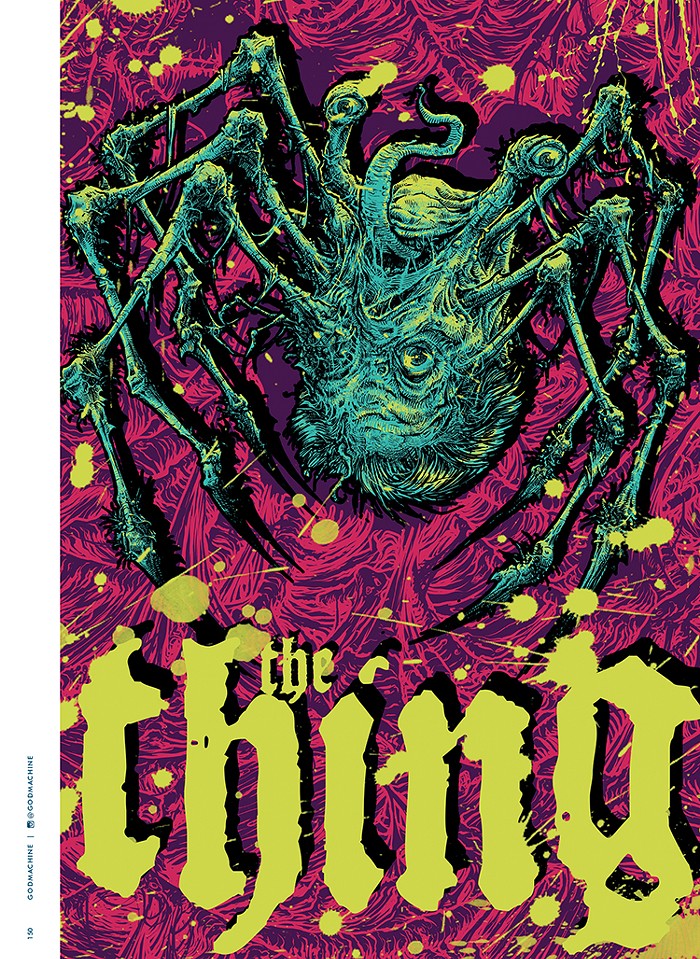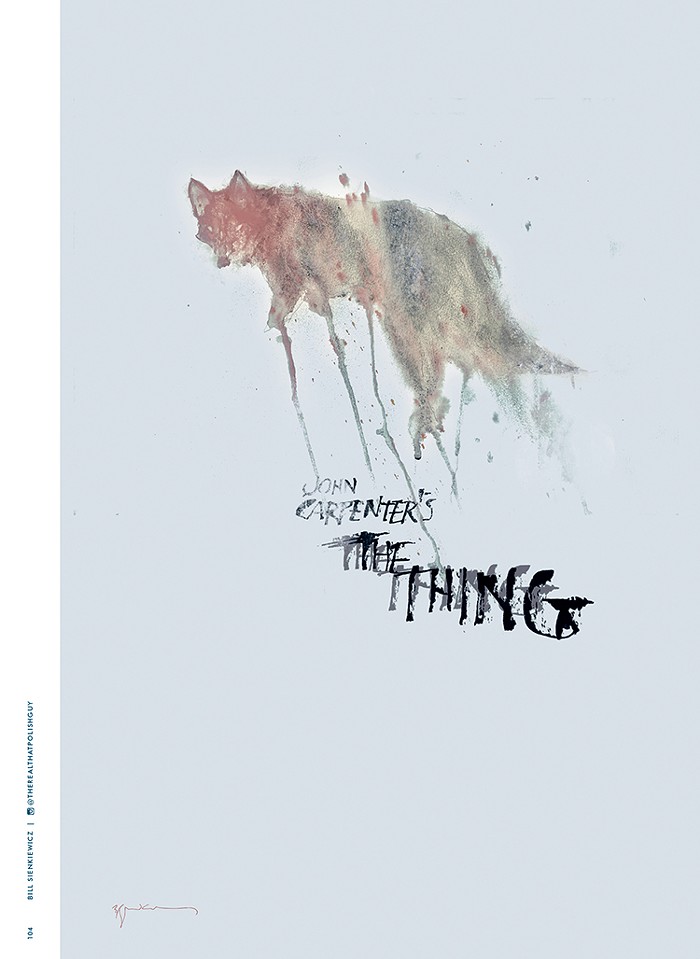 BUT THAT'S STILL NOT ALL. The same people behind Printed in Blood make enamel pins, too, under the name Wicked Critter. Think Wicked Critter also has some cool Thing pins? They do.
SO HERE'S THE DEAL: One very lucky Mercury reader will not only win two tickets to this Saturday's sold-out, 70mm screening of The Thing, courtesy of the Hollywood, but they'll also win a hardcover copy of The Thing: Artbook AND a set of The Thing enamel pins, courtesy of Printed in Blood and Wicked Critter. That's a pretty sweet package of The Thing stuff. You're welcome!
Enter below, and please note that doing so gives the Mercury permission to email you until the end of time (or until you unsubscribe, whichever comes first). The contest will close at noon on Thursday, October 12; I'll get in touch with the winner sometime that afternoon.