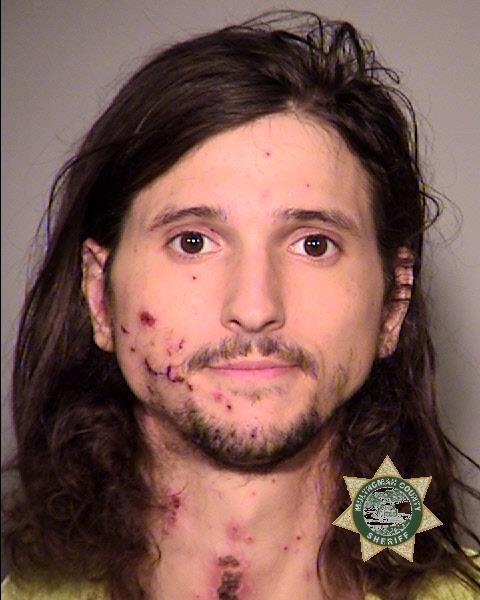 When he set off an explosion during a traffic stop, authorities say parts of Jason Schaefer's mangled left hand struck a federal officer. Now, Shaefer faces a charge of assaulting that officer.
The bizarre detail emerged today, in an unsealed probable cause statement filed along with federal charges against Schaefer, 26. Beyond the assault charge, he's also accused of using and carrying an explosive to commit a felony.
As previously reported by the Oregonian, federal authorities had been suspicious Schaefer might be making explosives when they learned he'd purchased chemicals that are used in explosives, along with detonation devices.
Federal agents executed a search warrant of Schaefer's Northwest Portland home on October 11, while he was meeting his probation officer (he's got assault and drug convictions, and was busted in May for possessing body armor as a felon, the O reports). In his home, authorities found "dark granular material that was inside of an open metal cabinet" with a detonation device inside.

A federal agent confronted Schaefer at his probation meeting, and he left in a hurry, the probable cause affidavit reads. He soon returned home and, when federal agents there tried to arrest him, fled in his SUV. When law enforcement finally stopped him, the document says, Schaefer held out a "cigarette pack and a lit lighter" and told officers "we're all fucking dying today."
He then lit the cigarette packet, blowing a number of fingers off of his left hand and causing glass to "fly into the air."
A nearby federal agent "was hit by that glass, and by the flesh from Schaefer's mangled left hand," the probable cause affidavit reads. Voila. Assault charge.
Here's the full document: