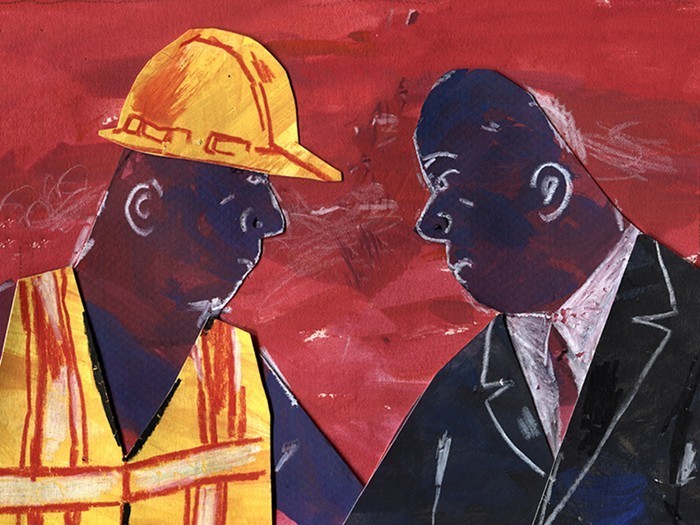 STRIKE! (MAYBE!) Members of the DCTU, a conglomeration of six public-employee unions, voted overwhelmingly to authorize a strike yesterday. If the group and the city can't iron out a contract by November 3, Portland could see its first employee strike in 16 years.
News lots of people were waiting for: Oregon State Police announced yesterday that that Vancouver teen accused of setting the devastating Eagle Creek Fire faces a passel of misdemeanor charges in Hood River County. The kid's identity is still being kept close.
Portland wants Amazon's new headquarters, like pretty much everybody else. We submitted a proposal—along with Beaverton, Milwaukie, and Clark County—by deadline yesterday. Don't hold your breath.
By the way: Am I the only one who finds Calgary's servile flattery on the HQ2 matter unseemly?
Bathroom trailers are probably coming to Southeast Portland. The Mercury got ahold of an internal proposal to purchase two trailers—offering three stalls apiece, hot water, and needle and trash disposal—that would serve homeless residents in Lents and the Central Eastside. It's better than sidewalk poop.
I still think it's crazy that the feds made a point of noting that parts of a man's exploded hand struck a federal officer while charging that man, Jason Schaefer, with assault. You'd think the fact that Schaefer allegedly set off an explosion in an attempt to kill himself and the officer on October 11 would do the trick, and yet we learn in court documents that the federal agent was pelted "by the flesh from Schaefer's mangled left hand."
So not only did Portland Public Schools completely mishandle years of creepy, troubling complaints against a now-disgraced teacher, it spent $11,000 trying to shield records of that mishandling from the Oregonian.
And since PPS is the worst with records, it's also trying to argue one of its officials isn't one of its officials in order to avoid releasing still more public documents.
Portland and Seattle's lawsuit against the Trump administration over sanctuary cities policy rides on.
Just noting to tweak my own despair: The Seattle Weekly is going to be maimed into some sort of "community weekly" by its publisher, and the Washington City Paper is up for sale. Things have certainly been sunnier in the alt-weekly world, which is why some have started making their writers hawk trinkets.
Soooo, the ex-Navy SEAL who Fox News reported is a Trump fanatic was actually not an ex-Navy SEAL at all?
Trump's chief of staff, John Kelly, issued a forceful defense of his boss during a press briefing yesterday—more effective than any Trump is likely capable of issuing himself.
Good News for Rich People: The Republican tax plan is inching forward.
I'm guessing you didn't miss the term "atmospheric river" over the summer, but it's October now, so snap to. You've got a soggy weekend in store.