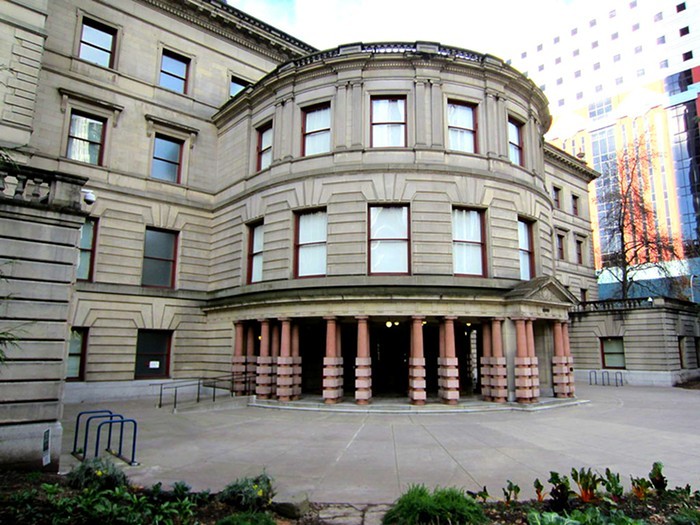 The City of Portland is preparing a lawsuit in order to avoid releasing the names of members of a public-employee union to an anti-labor group, after District Attorney Rod Underhill's office deemed those records are public.
A resolution Portland City Council will vote on next week would give city attorneys permission to file suit in Multnomah County Circuit Court, opposing the release.
At issue is whether the city will reveal the names of hundreds of members of the union Laborers' Local 483 to the Freedom Foundation, an anti-labor group that has made plain its intention to try convincing union members to stop paying union dues. Willamette Week reported last month that the Olympia-based group was called into town by disaffected sewer workers who belong to Local 483.
The city refused a request from the Freedom Foundation to release the names of dues-paying union members, arguing "employees' membership is a union is personal and confidential in nature." But the group appealed to Underhill, who frequently acts as a final arbiter as to whether records fall under Oregon's public records law. The DA's office ruled last week that the membership list is fair game for release—noting that names of non-union members have been released to unions in the past—but Local 483's crying foul.
"They're an anti-union, anti-worker group," says the union's business manager, Farrell Reichartz. "We're interested in protecting the rights and privacy of our members."
According to City Attorney Tracy Reeve, Local 483 has threatened to file an unfair labor practice complaint against the City of Portland if it complies with Underhill's order.
"The union has taken the position that release of this information would constitute unlawful interference with its representational responsibilities.." reads a statement filed with the resolution council will take up.
The decision, Reeve says, might come down to whether public records law and state labor laws clash, and, if so, which should win out in this instance. Local 483 says its complying with its members wishes that their names not be made public in conjunction with their union membership.
According to the Willamette Week report, the Freedom Foundation took a similar tack with another public-employee union last year, and "foundation activists landed at the front doors of more than 10,000 workers, urging them to stop paying dues."