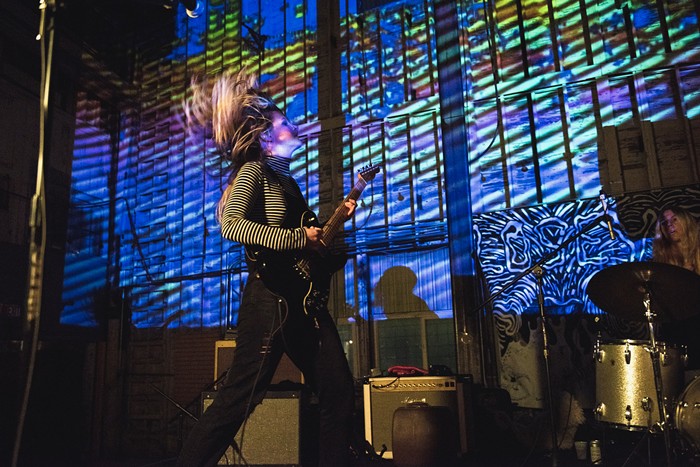 Over the weekend, hundreds of Portlanders gathered inside the cavernous North Warehouse for the fourth annual Lose Yr Mind. I wasn't able to make the first night of the mini music festival, but braved the torrential downpour on Saturday to see BlackWater HolyLight, Public Eye, Tacocat, and Twin Peaks.
The North Warehouse reminds me of the scene in Wayne's World when Wayne opens a door in Stan Mikita's Donuts to reveal a warehouse full of fighters being trained for combat. But instead of warriors, the North Warehouse has string lights. On Saturday evening, the venue felt like a wind tunnel, but concert-goers came prepared with heavy winter coats.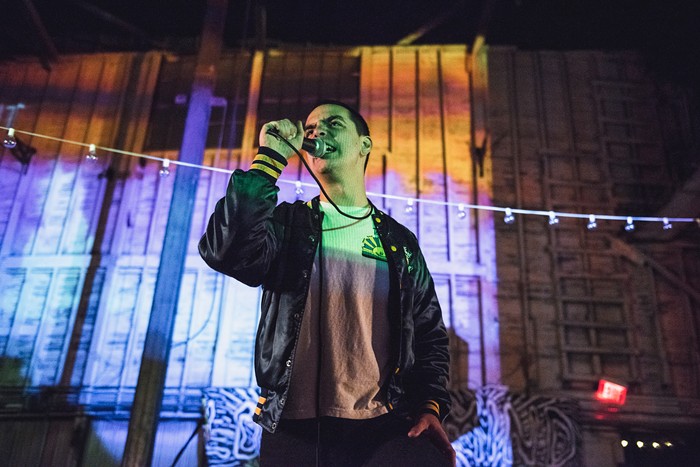 I'd never seen Public Eye before, but they sound like Devo's Mark Mothersbaugh started a Green Day cover band (in a good way). During their set I was distracted by a liquid light show artist whose psychedelic creations were projected behind the band as he worked—perhaps I am easily amused, but it was pretty hypnotic to watch someone swirl around red, yellow, and blue paints on a projector.
Unfortunately I encountered some beanie machismo later in the evening. Dudes: Just because you're really loving Tacocat does not mean you can repeatedly bump into/step on someone with a cast (ME) while they play "Hey Girl." The irony nearly killed me, but my heart thawed during "Horse Girl" when I noticed an all-female pit had formed near the stage, and it grew three sizes when Tacocat closed out their excellent set with a cover of Tom Petty's "Yer So Bad."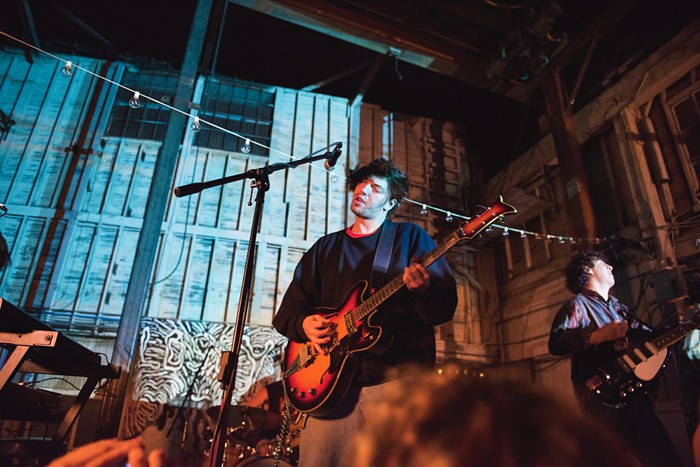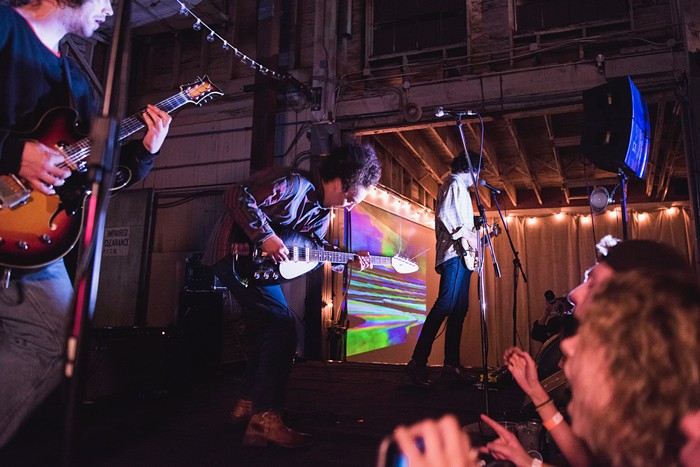 Twin Peaks closed out the weekend with beer-soaked party ballads—an appropriate end to a festival made for losing yr mind.