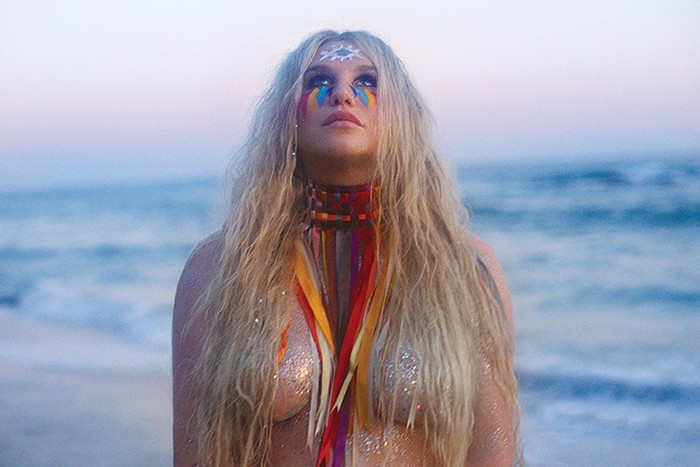 Sponsored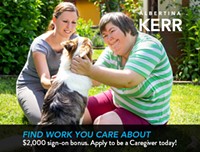 Become an Albertina Kerr Caregiver & help people experiencing intellectual and developmental disabilities.
Most people know Kesha Rose Sebert for her infamous 2010 debut single "Tik Tok." The record-breaking hit sent a shockwave through mainstream pop—who was this, singing about getting crunk and brushing her teeth with hard alcohol? With the help of producer Dr. Luke, Kesha cultivated her reputation as pop music's unapologetic bad girl.
She grew up in Nashville with ties to the music industry—her mother Pebe Sebert is a country singer/songwriter who co-wrote the 1978 Joe Sun single "Old Flames (Can't Hold a Candle to You)," which was popularized by Dolly Parton's 1980 version—then dropped out of high school and moved to Los Angeles to focus on music. Between 2010 and 2013 Kesha released three number-one singles, but paused her career in 2014 and checked into rehab. During this period, she recorded 14 new songs and dropped the dollar sign from her name. Later that year, Kesha sued Dr. Luke for sexual and emotional abuse throughout their 10-year working relationship, but the highly publicized legal battle was dismissed in 2016.
In August she released her third studio album, Rainbow, on Dr. Luke's label Kemosabe Records (though he's no longer the CEO). On the record's lead single, the piano ballad "Praying," Kesha belts an empowered kiss-off to her former producer: "'Cause you brought the flames and you put me through hell/I had to learn how to fight for myself/And we both know all the truth I could tell/I'll just say this is 'I wish you farewell.'" It sets the tone for the rest of Rainbow—in the title track, she sings about seeing in color after living in darkness for years.
The album's 14 songs don't stick to one genre: There's R&B ("Woman"), high-octane pop ("Let 'Em Talk"), and country ("Hunt You Down"). Opening track "Bastards" and "Finding You" are unpolished and gorgeous—it's shocking how good Kesha sounds when she's returning to her Nashville roots, singing with a slight drawl over simple acoustic guitar, pedal steel, hand-claps, tambourine, and swelling horns. She even includes a rockabilly tribute to "Old Flames (Can't Hold a Candle to You)" with backing vocals from Dolly Parton herself (swoon).
Unfortunately, some of the mistakes she makes on Rainbow are inexcusable: "Woman" features the excellent Dap-Kings Horns, but also the line "Don't touch my weave," which sounds cringey coming from Kesha, a white woman who's done her fair share of appropriating Black culture. "Hunt You Down" is a country stomper that pays homage to the Carter-Cash clan, but calling yourself a "blue-eyed gypsy" isn't a good look, either. Rainbow is an imperfect comeback—it's invigorating to hear how powerful Kesha sounds after enduring so much, but disappointing that she can also be pretty tone-deaf.