The Blazers won again, pleasing a hometown crowd that filled up the Moda Center on a Saturday night. They beat the woeful Phoenix Suns in what turned out to be a pretty close game throughout. It shouldn't have been this close considering the state of the Suns, but hey, a win is a win and we'll take it. The score was 114-107.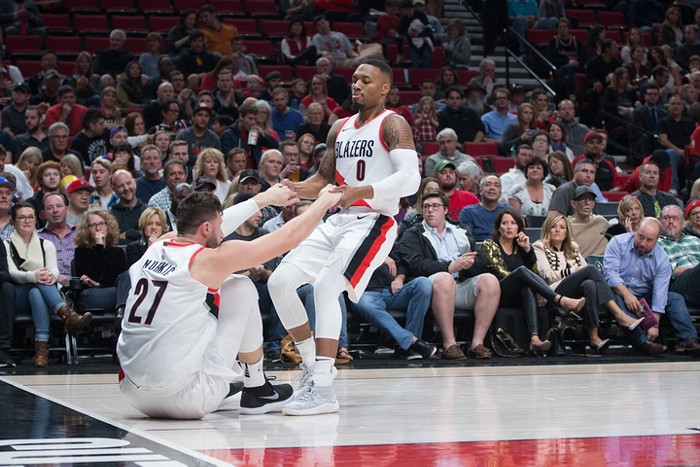 The Suns' Devon Booker was hot all night, leading all scorers with 34 points. Damian Lillard and CJ McCollum had good games, but nothing to write home about. Once again the Blazers role players stepped up. Pat Connoughton hit some big three pointers and Ed Davis owned the paint in impressive fashion. Hey, speaking of fashion, let's take a look at some of the halloween themed get-ups worn by fans at the game:
The guy in the middle is the Big Lebowski and I think the other two have something to do with that theme as well:


Wayne's World!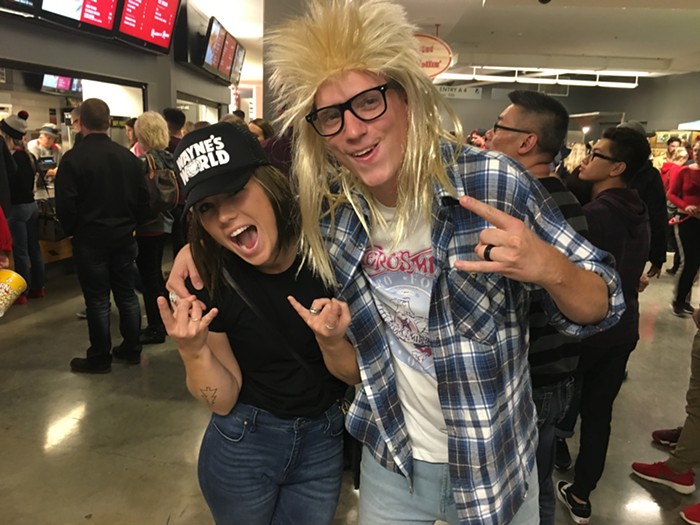 Blind NBA ref!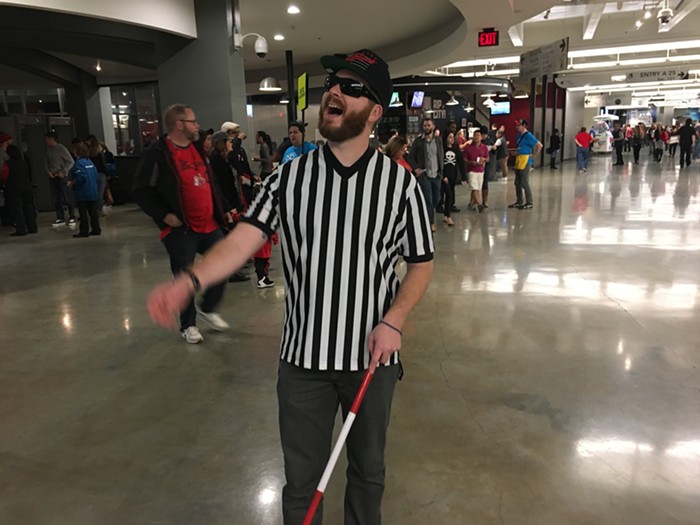 These two explained that they were in the middle of getting ready for their own Halloween party when they decided to go to the game. Apparently there were a bunch of people partying at their house without them at that moment, but they didn't mind. The make-up was only half-done on this guy. He's supposed to be a "sugar skull" and his friend said she'd finish it up after the game. Kudos for dropping everything for the Blazers, guys!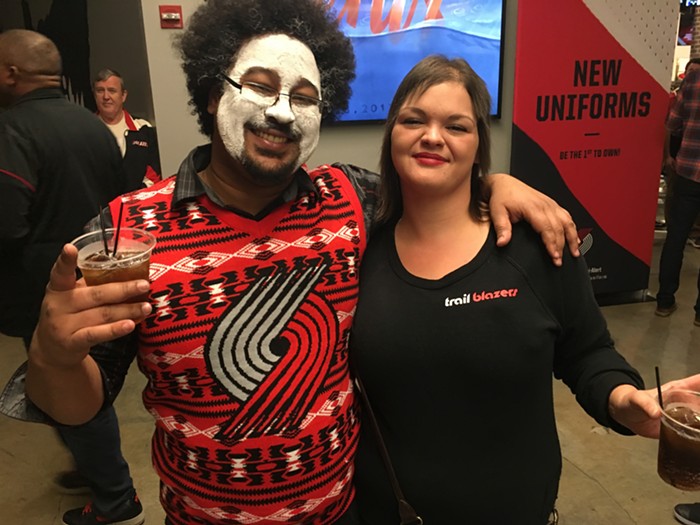 Only one of these two rockers went halloween style, but they look cool anyway: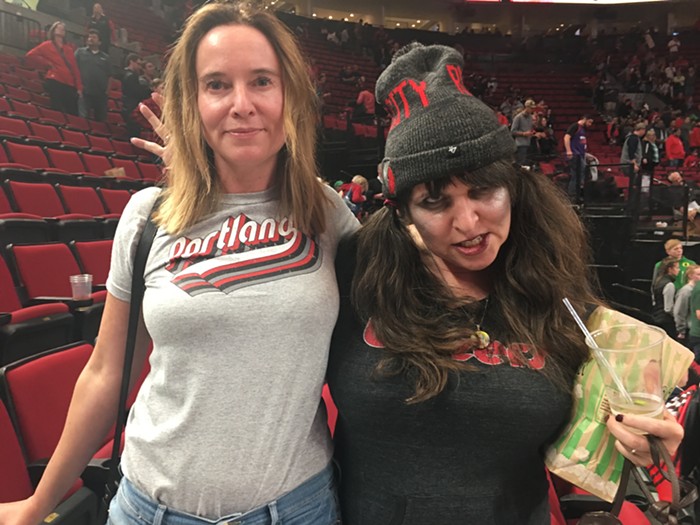 Speaking of rockers, here's Dandy Warhol frontman Courtney Taylor with someone dressed as Andy Warhol. Plus Marilyn Monroe. Pop culture!

And this dude dressed up as a Suns fan:

I don't have much else to say about this game other than it was good the Blazers didn't blow it. They played fairly well as a team. Jusuf Nurkic didn't look like the Bosnian Beast we all loved at the end of last season, but he played well and provided a big anchor for the Blazer guards to work around. He scored 17 points. Youngster Zach Collins got some playing time, but didn't make much of it.
With that win the Blazers record stands at 4-2, good enough for 5th place in the tough Western conference. The season is young though, and the Blazers face much better competition on Monday night when the Toronto Raptors come to town. It'll be the night before Halloween so I'll hope to see some inspired costuming as well!