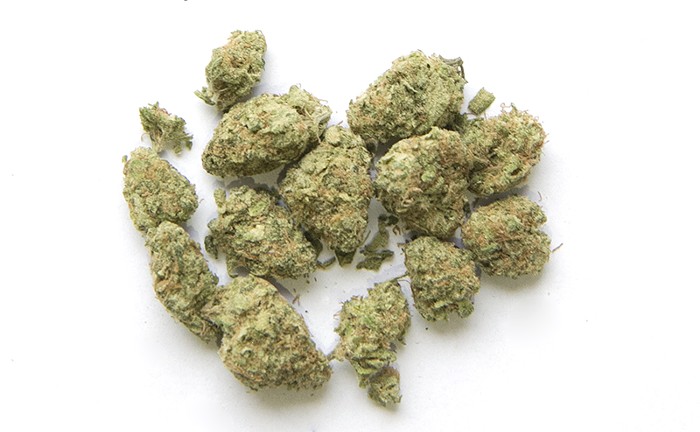 My last three columns looked at what's going on with California's upcoming adult-use cannabis program, launching statewide on January 1, 2018. I spent five days in San Francisco and six in Los Angeles, meeting with all forms of cannabis industry professionals to get a sense of what is happening and what is about to happen. I also visited several dispensaries in both cities, as I wanted to judge the offerings firsthand. As I wrote, I first obtained a California medical marijuana (MMJ) ID by phone in less than five minutes. That MMJ ID and a US state-issued ID/driver's license/passport was all that I needed to gain access to any of the nearly 2,800 dispensaries statewide.
Well, sort of.
There seems to be a difference of opinion as to what the law that regulates the MMJ program in California can be interpreted to mean—that you can show an aforementioned ID from any state along with your California MMJ ID, or that you must show a California ID.
Making it more complicated is the upcoming implantation of Proposition 64 when it goes into effect on January 1. Many dispensaries have taken to listing "Now Prop 64 compliant!" on apps like Leafly and Weedmaps, which is easily deciphered code for saying they're selling cannabis if you have a MMJ card, or maybe not even that. A friend in Silver Lake told me there are several dispensaries where you just need ID and cash, and they will sell you anything in the store. I didn't get a chance to go to them, because LA was designed by sun-crazed village idiots who equated clogged, meandering roadways between far-flung neighborhoods with some "form" of city planning. I spent hours in Lyfts, buses, and subways to get to the dispensaries I visited.
I started calling both types of dispensaries—ones had posted this language, and ones that had not. I was turned away in person or by phone 17 times, all by places that did not have the Prop 64 mention. Of the dispensaries that did let me in, all but one listed it. In San Francisco, I relied on some recommendations for some, and used apps for the others.
At each dispensary, I told the budtender I was looking for one gram each of both an uplifting and relaxing strain, trying not to use the sativa and indica language. I explained that I was far more interested in terpenes than THC counts, and I was seeking something that I might not find in Oregon. I bought a half-gram of live resin at one shop, and a gram of bubble hash from another. I was gifted a bag of potato chips and a cookie as a first-time patient by two dispensaries, and a couple pre-rolls by another. Two San Francisco dispensaries had on-site vaporizer lounges. (So Portland gets all of the expat entitled Bay Area tech bros, while San Fran gets to keep their CANNABIS LOUNGES SET IN DISPENSARIES. Real fair.)
I paid in cash and tipped the budtenders, because I'm not a total prick, and I asked each budtender what they thought of each strain they showed me, what they enjoyed, and dropped a few lesser known cannabinoids like CBG into the discussion. A few immediately responded with some response that confirmed their depth of knowledge. Only one budtender failed me. I explained I wanted a solvent-free extract such as Ice Hash or Rosin. He insisted that the BHO-extracted Live Resin was "solvent free." In his defense, he was lit AF, and I have a lazy southern tongue, so perhaps my request didn't translate. As someone who is high at work all the time, unlike an eclipse, I have no shade to throw.
As I do at home, I asked for organic craft producers. There wasn't any testing info on the exit packaging of what I bought, which, as the photos will show, were in many cases simply small, resealable plastic bags. There were no terpene screenings performed as far as I could tell.
Everything I tried was as uniformly "very good." There were a couple standouts, including the most expensive strain, Vegan Mother Pucker, at $20 per gram. It's worth noting that I'm particularly enamored of the veganic flower produced by the Portland grow team at 7 Points Oregon, and that there may be something to veganic growing. Price wasn't always a factor—the cheapest strains I bought, at $10 a gram, matched or exceeded some of the $16 to $18 grams.
I tried all the flower using an Herbalizer vaporizer set at 350, 360, and 370 degrees Fahrenheit, and I did the tasting with an artist friend from Texas, who is a daily smoker and had never tried California weed. We each took about three to five hits off of each heat setting. 16 strains x 3 hits per setting x 3 settings = 144 hits. So, yes, Einstein, we did get lit. The live resin I tried by myself using the Herbalizer, and the bubble hash was tried using both an e-nail set to 675 degrees Fahrenheit, and the Herbalizer set to 420 degrees. We both agreed that lower heat allowed a smoother feeling on the throat and lungs, and preserved more of the taste.
Overall, I found I prefer Oregon cannabis to what I tried in California. That's not Beaver State pride; it's a combination of having more precise info about what I'm consuming, including far more stringent testing results, and better information about the grow methods and growers. ("The grower's name was Special Ed, he wore a daishiki and Tevas, and was overly fond of early-era Phish... And yes, he was a white boy with dreads, how did you know?")
Here's the spreadsheet with prices and tasting notes (click to enlarge in a new window):

And here are photos of the strains (all photos by the Mercury):