Good morning, Portland. You know what time it is (if you don't: it's link time).
First up is this week's feature (pick up a print copy) by Ned Lannamann on the Oregon Field Guide's true stories of science and adventure.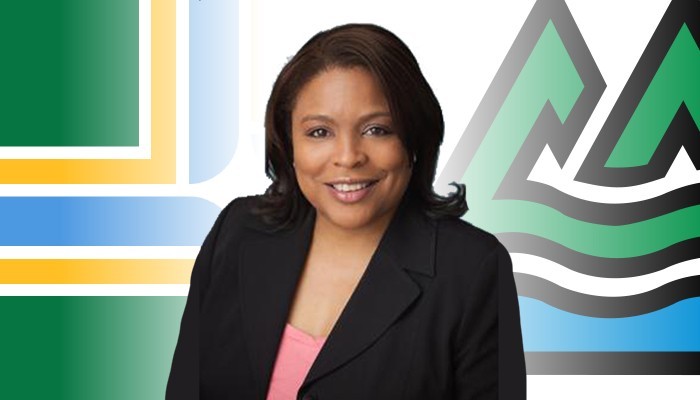 County Commissioner Loretta Smith is running for city council: She's raising a bunch of money, has campaign material, and a campaign staff. But, technically, she's not running running just yet, her staff tells us. Check the details:

Multnomah County's charter states that no elected official "may run for another elective office in midterm without resigning first." An elected county official is no longer considered "midterm" in the last year of their term. Smith still has two months to go to reach that mark.
The city is fighting to shield union members' names from a right-wing group, Dirk VanderHart reports, but just two months ago, officials said they were public records.
Very sad news: A bike rider found dead in Colonel Summers Park on Tuesday was local musician Boyd Littell.
More shakeups at Portland Public Schools. A lawyer is out, the Oregonian reports.
The Oregonian editorial board is upset with new Portland Police Chief Danielle Outlaw.
"Senate President Peter Courtney has no current plans for the Senate to vote to censure Sen. Jeff Kruse, Courtney's spokesman said Wednesday," the Oregonian reports. "At least three women have accused Kruse of inappropriately touching them while at the Capitol."
In the Portland Tribune: "Multnomah County turned down an offer from two Portland developers to offer homeless services at the unopened Wapato Jail in favor of one for a distribution center."
Some asshole is threatening to sexually assault women downtown. Find him.
A hunter got lost in the woods for four days, but survived.
The AP published a big story on Russian hacking: "The hackers who disrupted the U.S. presidential election had ambitions well beyond Hillary Clinton's campaign, targeting the emails of Ukrainian officers, Russian opposition figures, U.S. defense contractors and thousands of others of interest to the Kremlin, according to a previously unpublished digital hit list obtained by The Associated Press."

Hack targets read like a wish list for Moscow spymasters with Clinton campaign at the center. https://t.co/MPlutjwK5K pic.twitter.com/thE0vKo6zp
— The Associated Press (@AP) November 2, 2017
The Houston Astros won the World Series last night, beating the Los Angeles Dodgers 5-1 in game seven.

THE @ASTROS ARE WORLD SERIES CHAMPIONS FOR THE FIRST TIME IN FRANCHISE HISTORY!!!

THE FINAL OUT IS EVEN BETTER WITH TITANIC MUSIC!!!

⚾️🚢🎶 pic.twitter.com/qI1EDdgxNM
— 🚢Titanic Baseball⚾️ (@TitanicBaseball) November 2, 2017