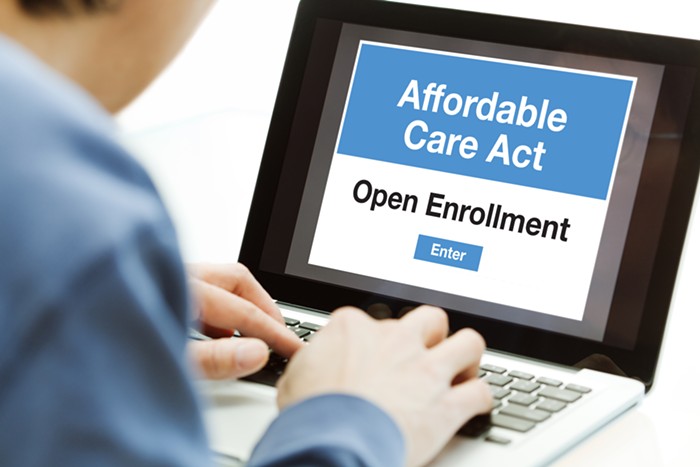 Despite the best efforts of the Trump administration, the Affordable Care Act hasn't been repealed, and this week, open enrollment begins for health care plans through the ACA. I'm telling you because the government isn't going to: Among other insidious attempts to stymie the law that makes health care accessible, Silly Putty Jabba the Hutt and his horrid cronies have slashed advertising dollars for open enrollment, prompting insurance companies to pick up the slack.
You know you've got a likability problem when you're making insurance companies look good.
Anyway, you can preview plan subsidies through healthcare.gov without answering a million tax-related questions here. You'll need to know your annual income for it to work.
The New York Times also has a useful explainer of some of the (intentional) confusion surrounding this year's open enrollment period, which includes this tantalizing detail:
In some states that run their own insurance exchanges, consumers will have more time to sign up. The deadline is Jan. 14 in Minnesota, Jan. 15 in Washington State and Jan. 31 in California and New York.
Alas, Oregon is not on this list. Even so, you can sign up for health care through December 15. I wouldn't dilly-dally on this, because I don't know what trash Trump's goon squad has up their sleeves for health care, but I can tell you it won't be good.