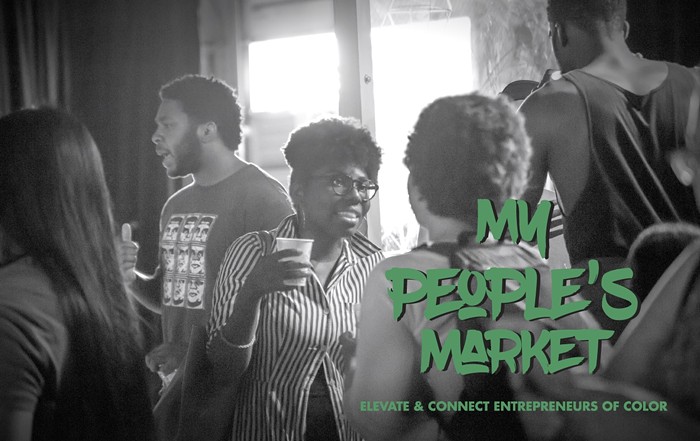 My People's Market, scheduled to go down this Thursday at The Redd in close-in SE, is the latest of many planned public events in the coming months to connect entrepreneurs of color to the public, as well as visitors to the city of Portland.
The event, which is being put on by Mercatus, a collective of POC-run businesses and organizations, Travel Portland, and Prosper Portland's Inclusive Business Resource Network, will feature artists, musicians (Mic Capes, Amenta Abioto, DJ Anjali, and more) and some of this city's best known POC-run food vendors, including Nong's Khao Man Gai, Abbey Creek Vineyards, Tamale Boy, Miru Vodka, Lucky Rabbit Snacks, Wyld Bread, The Barreled Bee, Rex Whiskey, and Tanglewood Beverage Company.
My People's Market starts at 4:30 pm at The Redd (831 SE Salmon Street) on Thursday, November 9, and lasts until 8 pm. And best of all, entry to the event is free. You are however, encouraged to register for it at the event's Eventbrite page.