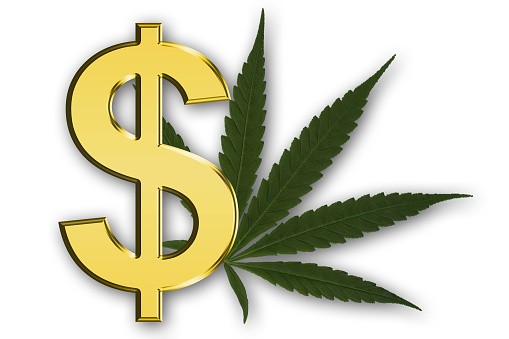 When the tax on adult-use cannabis sales in Oregon was reduced from 25 to 20 percent, I still heard grumblings that the rent—along with cannabis sales taxes—was too damn high. And while our taxes on weed are much higher than those leveed on beer, wine, and spirit sales, it's better than what our friends to the north pay. Washington has a tax of 37 percent on all cannabis purchases, but when you add the local sales tax, in cities such as Seattle that adds up to about 47 percent. (It's a good thing everything
else
up there is still so affordable, eh, Emerald City residents?)
Down south, the Golden State is readying its own tax plan for legalization come January 1, and yikes—Oregonians, we have it good. No, really, we do.
According to a report issued by Fitch Ratings, some places in California could see a combined state and local tax of 45 percent on adult-use cannabis purchases made at dispensaries. Which, like me on a Friday night, is plenty high, but the taxes don't stop there. (Medical weed tops out at a 5 percent tax rate, although some retailers would absorb that tax.) An eighth of bud currently goes for about $35 at a dispensary, but with the new taxes, that will increase to $50-60.
Trim and "B"-level bud, used by many processors to to make oils, concentrates, edibles and topicals, would be taxed at $44 per pound, a cost that inevitably will be passed onto consumers. In some cities, growers will be hit especially hard. Southeast of San Francisco, the voters in the city of Salinas—an agricultural mecca in Northern California—passed a tax that will increase up to $25 a square foot for cannabis growers, meaning a tax bill of nearly a million dollars for a single acre of cannabis crops. This makes nearby Humboldt look like a bargain, with a tax of $1 to $3 per square foot tax upon growers.
Not great. Higher taxes keep those in the unregulated marketplace from joining the regulated industry, and lower tax rates would help motivate those on the fence about entering the legal industry—something that cities and counties don't seem to be taking into account when salivating over all their sweet new tax revenue.
Of course, if the feds would just reschedule cannabis and roll back the punitive tax code known as 280E, it could offset some of these taxes. But much like a bong hit, don't hold your breath.