Quick quiz: Why did the dog cross the road?
To get to the barking lot!!
If canine humor like that is pawssibly your thing [DEAR KATHLEEN, PLEASE STOP—editors], I've got just the ticket for you on the cover this week to remedy this dog eat dog world [NOPE, NOPE, NOPE.—editors]. Carefully woodcut by Brooklyn (NY) artist Dylan Goldberger, this piece features a basset hound blasting a "backside boneless on a brick bank to barrier." That's skateboarder talk for uhh... skateboarding.
But that's not all, in addition to this skillful pup, there are 32 more pages of French Bulldogs, English Setters, and Rottweilers doing airwalks, frontside flips, and yo-yo plants in Dylan's self published alphabet comic See Spot Shred. Be sure to check it out and get a copy for that special someone this holiday season. (Didn't get any money for that!)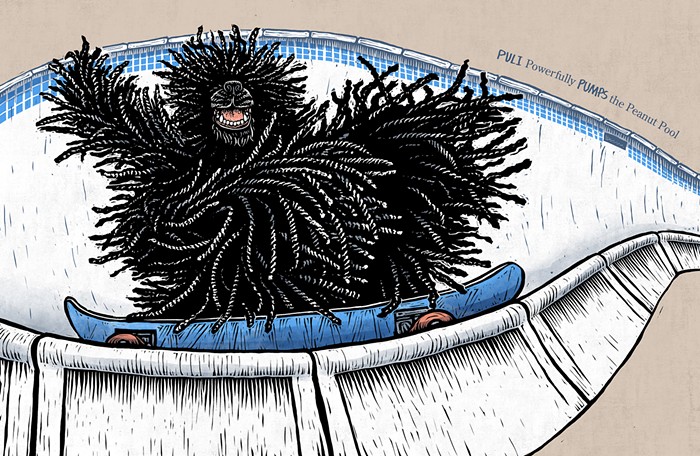 And then my favorite part, which I can only share with you online until we get our wizard redesign, is this behind-the-scenes magic video on how Dylan makes his art, shot and edited by Max Hull and Mac Shafer.