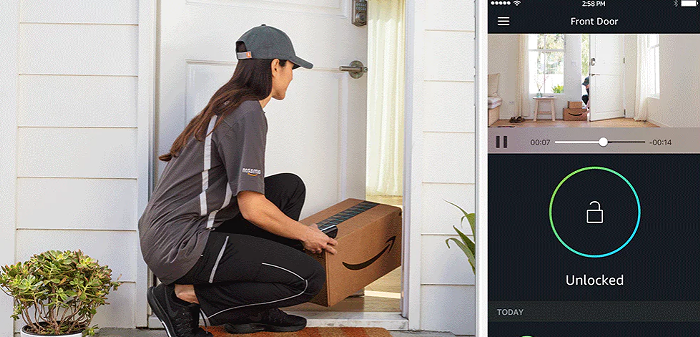 Sponsored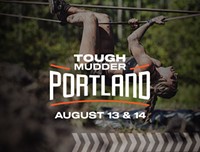 Lock in your summer adventure, Portland. Join us for world famous obstacles over a 5K or 10K distance.
Those with an Amazon Prime subscription in Portland are now able to purchase a fancy (and SPENDY) lock/security camera (called Amazon Key) in order to protect your at-home shipments, according to an email received today from the company. While they've requested that we not quote any of their email—BECAUSE THEY ARE WEIRD—they are allowing us to suggest you buy one... which you definitely should not.
Here's how it works: For a whopping $250, you can purchase a door lock (which I assume you already have) and a security camera to be mounted inside your house. As the Amazon delivery person approaches your home, you will allegedly receive a text notification that will say something to the effect of, "Don't freak out! A stranger with a box—that may or may not have a head in it—is about to enter your private residence!" (Just an idea! Amazon will probably rephrase that.)
Then the camera will start recording, and your front door will be magically unlocked by some far-away anonymous Amazon employee. (Okay, NOW I'm freaked out!) At this point the delivery person will knock and if there's no answer, will enter, put down the package, and leave, making sure the door is re-locked on their way out. You can watch this fascinating drama unfold live via video, or watch a recorded version later. (Too bad they won't have video of your cat escaping and the delivery driver frantically chasing it down the street. Hilarious!)
Here's where I admit that if I were an Amazon delivery driver, I'd be fired immediately... because how can you NOT have fun with this situation? At the very least I'd enter your home dressed as a sandwich.
Anyway! Amazon Key can also be used to let in house cleaners or guests—just like the lock you already have! Here's an adorable video they made to demonstrate how adorable people will use this adorable product. So... yeah! Replace the lock you already have with a lock you probably don't need for $250 (and of course it's only available with a Prime membership*). Or conversely, you can cut down your Amazon deliveries by shopping from local Portland businesses, where your money will stay in our community and benefit everyone around you. Even local locksmiths! As always, the choice is yours.
*To learn more about Amazon Prime, you can consult this totally unbiased article that was paid for by Amazon Prime.
Sponsored
Virtual Auction Event & Drag Queen Fashion Show. You won't want to miss this show!