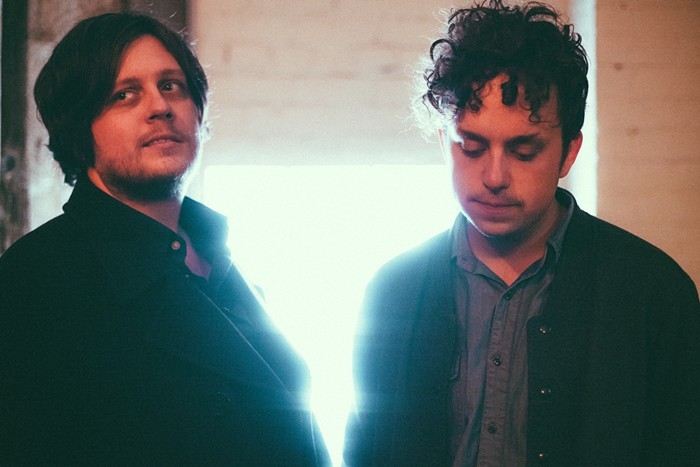 This morning Portland indie band the Domestics announced the immediate release of their new album Little Darkness in partnership with the Southern Poverty Law Center (which will receive 50 percent of the revenue).
Three months ago the Domestics made national news for a strange and confusing publicity stunt that involved sending music industry professionals cassette tapes labelled "Trump/Comey Recordings." Most of the tapes' return addresses were for conservative news outlets, but some were for the headquarters of the KKK and the Westboro Baptist Church—a last-minute decision that was apparently made by an employee at the band's record label, Tender Loving Empire, without their approval.
After TLE took full responsibility for the debacle, the Domestics decided to leave the label and stall the record's release until today, presumably in conjunction with the one-year anniversary of Trump's election. "With complete ownership of our album, we have the freedom to redirect the revenue that would have gone to our label into the hands of an organization dedicated to the ideals of equal justice and equal opportunity," the band said in a statement.
It's definitely positive that the profits from Little Darkness will benefit an organization that defends our civil liberties, but I can't shake the feeling Morgan Troper expressed in his piece for the Mercury, "The Domestics PR Disaster Makes Me Feel Bad About the Music Industry." Even if the label hadn't used the return addresses in question, sending tapes labelled "Trump/Comey Recordings" in order to get press or sell records was always a bad idea, because doing so played off the fear and uncertainty of our current political hellscape.