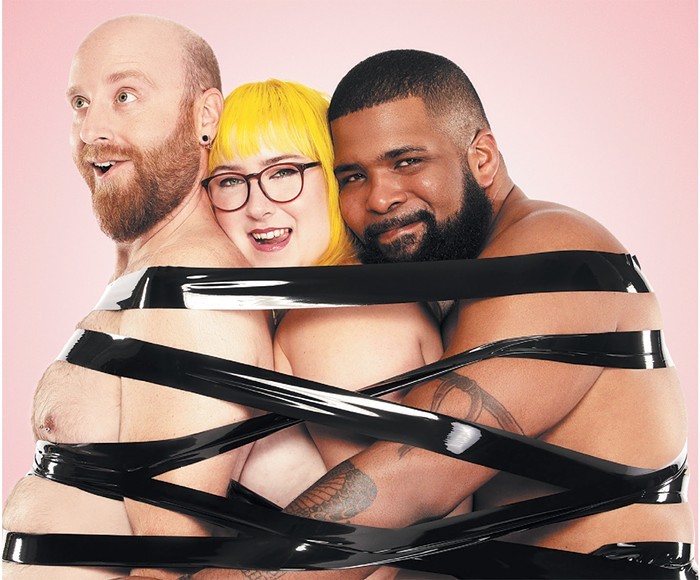 Look, you're a sex-positive person. That's why if you haven't attended the annual HUMP! film festival, you are really missing out! Created by sex advice columnist Dan Savage, HUMP! features five-minute homemade porn flicks from the Northwest and elsewhere that run the gamut of sexual expression: gay, lesbian, bisexual, straight, transgender, kink, and crazy stuff you never thought existed! It's sexy, hot, and often weirdly sweet and hilarious. And the crowd gets CRAZY!

BUT HERE'S THE THING. This is the LAST WEEKEND and shows sell out quick, so if you want to get in on the sexy, smart fun, GET YOUR TICKETS NOW AT PORTLANDMERCURY.COM/HUMP FOR THE FOLLOWING SHOWS (all screenings at the beautiful and spacious Revolution Hall and ALL ARE HOSTED BY DAN SAVAGE—IN PERSON!).
Thurs Nov 9, 6:30 pm, 9 pm

Fri Nov 10, 6:30 pm, 9 pm (sold out)

Sat Nov 11, 5:30 pm, 8 pm (sold out), 10:30 pm (sold out)

Again, THESE TICKETS ARE GOING QUICK and the more popular showtimes are already sold out. So get off that cute butt and go to portlandmercury.com/hump to get your tickets now!

Don't Miss HUMP! 2017—"America's Sweetest Li'l Porn Festival."