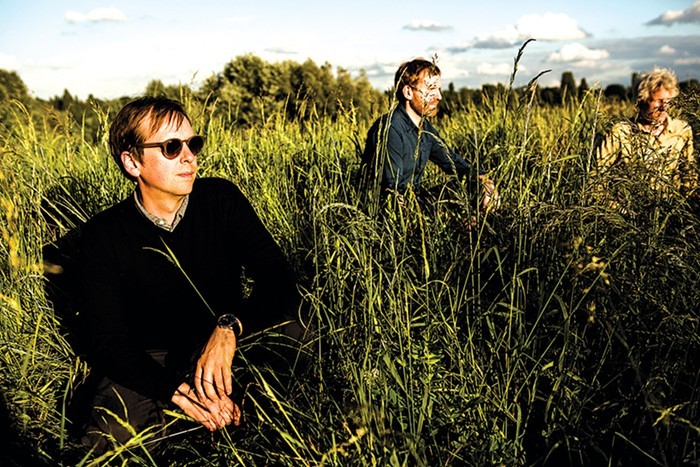 It always felt like autumn in the Clientele's world. On their drowsy, amber-hued albums, the leaves were forever changing, there was a nip in the air, and sweaters and scarves were drawn close. And just as autumn marks an end of things, the quintessentially English band always seemed to be on the edge of their own ending, with more than one of their releases rumored to be their last (2007's God Save the Clientele even built that predestined sense of closure into its title). So when their 2010 EP Minotaur landed with a soft, elegant thud and main songwriter Alasdair Maclean delved into work with another band, Amor de Días, it did indeed seem like the Clientele's daintily seductive brand of shimmering pop had been laid to rest.
But after a winter of inactivity, spring has come 'round again—it always does—and the Clientele are back. Maclean has regrouped with bassist James Hornsey and drummer Mark Keen for Music for the Age of Miracles, and their simultaneously wise and virginal sound is just as lovely as ever. The new album is dominated by an element that came from a chance meeting Maclean had with an old musical acquaintance, Anthony Harmer, who had studied and mastered an Iranian dulcimer-like instrument called a santoor, and its harp-like pizzicato can be heard throughout the new album. Maclean's lyrics remain influenced by surrealism and classic mythology, with a recurring theme of Orpheus threaded through the songs. And yet an English pastoral quality pervades, as it did on the Clientele's previous recordings—Maclean's voice is rarely raised above a breath, and the songs' lushness is tempered by the band's tasteful restraint.
It remains to be seen whether this marks the beginning of a new chapter in the Clientele's history, or if, after this tour ends, the sun will again dip low and we'll enter another Clientele-less winter. For now, we have another brilliant harvest of elusively beautiful pop, constructed with watch-like precision and elegiac, irresistible melancholy.