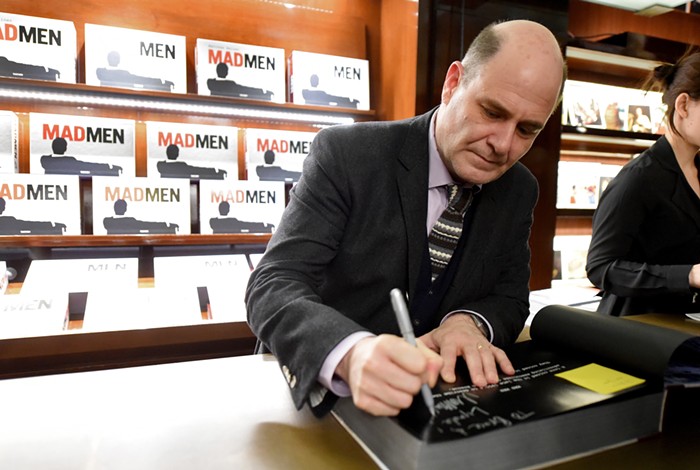 Mad Men
creator Matthew Weiner is slated to appear at the Cedar Crossing Powell's next Thursday. And of course he was
just accused of sexual harassment
. Now, the local podcaster who was slated to interview Weiner says he's decided against showing up.
David Naimon, host of the Between the Covers podcast, says he decided to withdraw from the event when allegations emerged Thursday that Weiner tried to proposition a female writer, Kater Gordon, into getting naked. A spokesperson for Weiner has said he doesn't remember saying anything like that.
"I've been very heartened by the upswell of women coming forward with their stories, stories of abuse that have never been taken seriously before, and I'm inclined to give Kater Gordon the benefit of the doubt on hers," Naimon writes in an email.
Naimon says he alerted Powell's to his decision, and has asked that his name be removed from the book store's event listing. It has been. Powell's hasn't responded to an inquiry about the event.
Weiner is coming to town to push a new novel. He's just one powerful figure accused of harassment or misconduct amid a rash of disclosures that have emerged since sexual assault allegations against movie mogul Harvey Weinstein were unearthed.