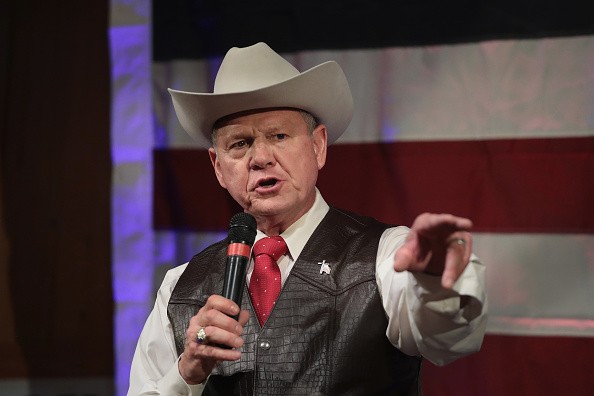 GOOD MORNING, BLOGTOWN! Remember the times on the phone, you and me? Remember the times 'til dawn, two or three? LET'S GO TO PRESS.
The Portland man who says that actor George Takei sexually assaulted him almost 40 years ago—a claim the actor denies—says he only wants an apology.
In local food news: Omertà, ChefStable's Kurt Huffman's new downtown Italian joint that's only three months old and has already garnered good reviews, is closing its doors. Our Chad Walsh has the story.
The Blazers' Jusuf Nurkic is pooh-poohing any notion that there's drama between himself and Coach Terry Stotts about his extended bench time during the last two games.
More than 300 are dead following a 7.3 magnitude earthquake on the Iran and Iraq border.
Republican Roy Moore of Alabama—who stands accused of sexually abusing four teenagers while in his 30s—is so far staying in the race for the senate, and trying to steer the conversation back to fundamentalist Christian values. (He's also threatening to sue the Washington Post, whose well-reported story revealed the allegations.)
After idiot Sean Hannity idiotically defending Roy Moore on his idiotic show, Kuerig and other advertisers bailed—which has led to a Kuerig boycott from... you guessed it... idiots.
By the way - THIS is a witch hunt. https://t.co/UgugPtKAdB
— Hend Amry (@LibyaLiberty) November 13, 2017
Trump picks former big pharma-exec Alex Azar to replace Tom Price as Heath and Human Services secretary—who could not possibly be any worse than his predecessor, right? Well, since he still has strong ties to the industry he's supposed to regulate... maybe?
Meanwhile Trump was quick to praise Phillipine stongman Rodrigo Duterte, regardless of his many human rights violations. (Trump also had some trouble shaking hands apparently.)
Now let's look up at the WEATHER: A showery, blustery, windy day today with a high of 55.
And finally, HEY KIDS. Here's why you should always be careful crossing the street, because... jesus fucking christ.