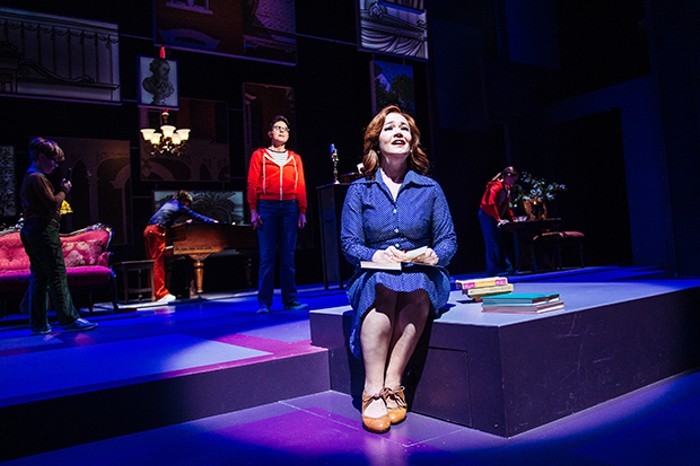 Portland Center Stage's artistic director of 17 years, Chris Coleman, is out. He's headed to a new job in Denver. Here's an excerpt from PCS' press release sent out today:
Ted Austin, board chair for Portland Center Stage at The Armory, announced today that Artistic Director Chris Coleman will depart The Armory at the end of the current 2017 - 2018 season to become artistic director of the Denver Center for the Performing Arts' (DCPA) Theatre Company. The official announcement from the DCPA is attached.

"Chris Coleman's impact on Portland Center Stage at The Armory for the past 17 years has been transformational," said Board Chair Ted Austin. "Under his leadership, the theater has grown from a locally respected company producing six plays a year in a rented facility, to a nationally recognized leader in the field, producing eleven plays annually in two theaters in our beautiful home, The Armory. Audiences have more than doubled in size, and our budget has grown from $3 million to more than $10 million. It is no surprise that other theaters would see him as a strong candidate to bring new strength to their company, but it is still with a heavy heart that we wish him the best in his new adventure."
The back-pats continue, but that's the gist. Coleman will remain with PCS through the end of the theater's current season. Amid a scrappy local theater scene, Portland Center Stage is exceptionally well-funded, but this doesn't always translate to artistic risk-taking. In recent years it's put on a handful of excellent plays, like Dael Orlandersmith's Forever and Fun Home, which I loved. It's also produced pricey head-scratchers like the mean-spirited Christmas show Twist Your Dickens and the world's umpteenth version of Our Town (WHY). It'll be interesting to see what direction the theater takes next year.