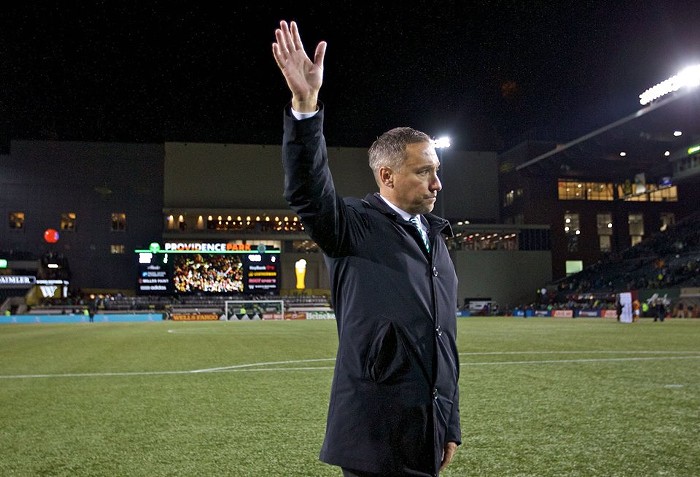 In a stunning turn of events, Paul Tenorio of Four Four Two is reporting this evening that the Portland Timbers and manager Caleb Porter have mutually agreed to part ways. An announcement is expected on Friday.
Tenorio's reporting suggested that Porter's departure was the result of a "power struggle" within the club, while Stumptown Footy is reporting that the decision was ultimately Porter's and surprised the club's front office.
Porter, who led the Timbers to their first championship in 2015, exits as the longest-tenured and most decorated manager in club history. His accomplishments include leading the club to the 2015 MLS Cup, two regular season Western Conference championships, and the 2017 Cascadia Cup.