The Blazers took care of business after losing to this same Sacramento team away from home the night before. Lillard and McCollum turned in reliably good performances and Meyers Leonard provided a surprise boost off the bench. The Kings had showed some spunk the previous night but they aren't considered to be particularly good team so this was a must-win game for the Blazers. And win it they did, 102-90.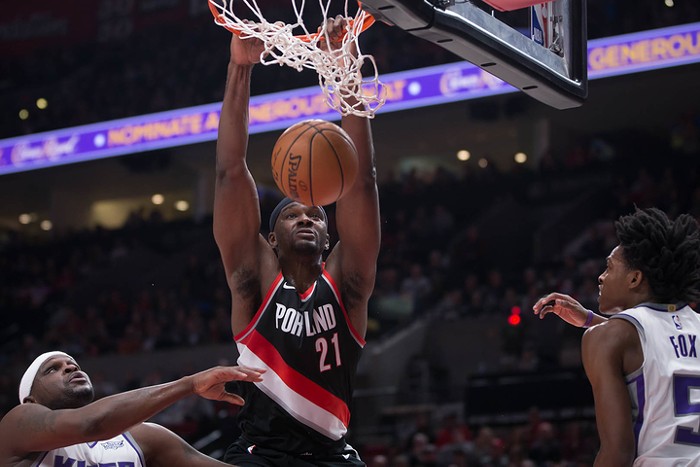 It was Pride Night at the Moda center and the Saturday evening crowd was loud and proud. CJ McCollum started off the game with a sweet 3 pointer and things went well from there, a complete reversal from Friday night's disjointed play. Want to see what the fans were wearing? Read on!
Hey, it's a Father and Son!


A Mother and Daughter!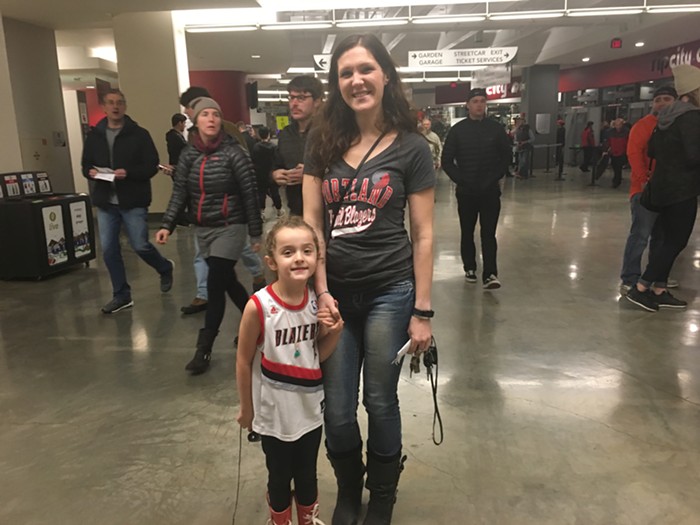 A family!


Cool couple: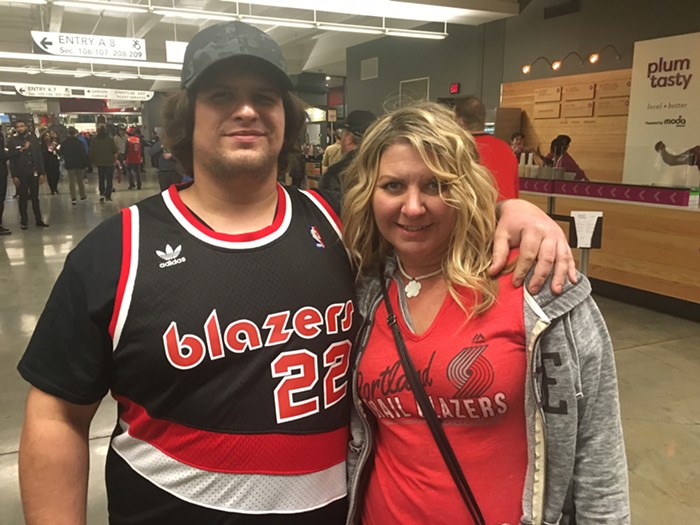 This dude in the middle was ready to hit the court: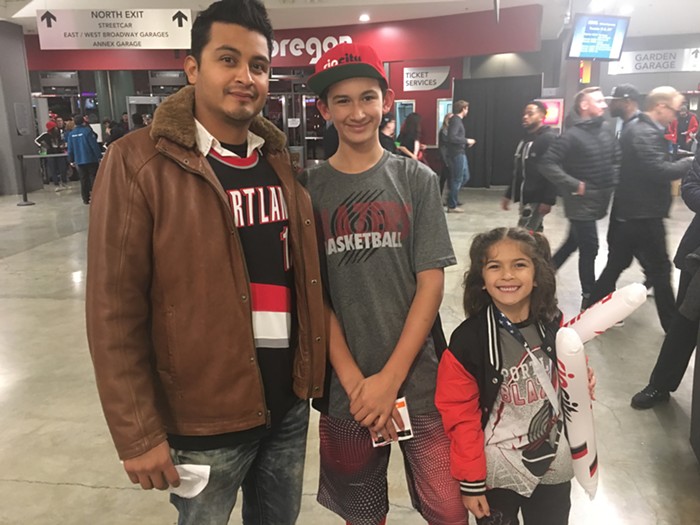 And the Blazer's dancers sported special Rip City Pride shirts:


The second half started well for the Blazers as they came out firing and opened up a 20 point lead. Shabazz Napier continues to be a positive force coming off the bench. Ex-Blazer Zach Randolph showed he still had gas in the tank as he became the top scoring option for the Kings. It wasn't really enough though as Nurkic and Noah Vonleh seemed in control of the paint. The improved play of Meyers Leonard was an especially welcome sight as he's been dogged by confidence issues for a while now. His teammates gave him some nice props as when he came off the floor in the fourth quarter.
With this win the Blazers improved their record to a respectable 9-7 and now sit at 6th place the west. They head out on a long east coast road trip next, facing Memphis on Monday. Memphis beat the Blazers the last time they met so let's hope the Blazers can avenge that loss as well.