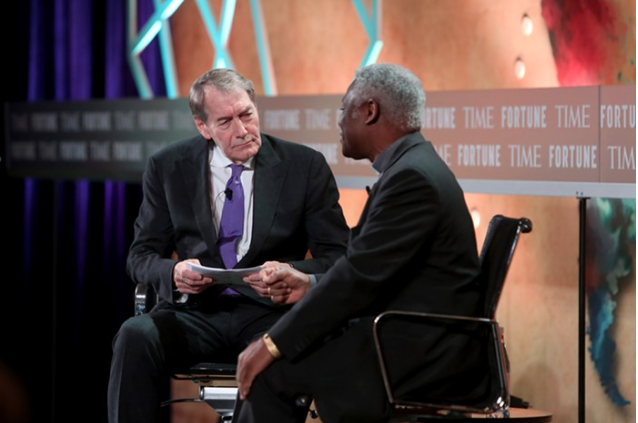 Blogtown, I was in Mexico for a few days and the world just couldn't stop getting worse, huh? On the upside, I just took a shower with my mouth open.
Journalist Charlie Rose is the latest powerful man outed by several women offering allegations of sexual assault. He's issued an apology. His talk show is no longer being distributed.
Jeremy Christian, accused of murdering two men on a MAX train earlier this year, won't be allowed bail before he goes to trial, a Multnomah County judge has ruled.
A county pilot project that could see pre-fabricated tiny homes for homeless families placed in people's back yards has run into some unanticipated difficulties, and won't begin until late January at the earliest, the O reports.
This is old, but I'm happy the Trib wrote about the online clash between Chloe Eudaly and a bunch of local journalists, following the revelation she'd called one Oregonian reporter "really not sharp enough" to cover her office on her private Facebook account.
IT'S MOTHERFUCKING BUDGET SEASON AGAIN! And as the city ramps up for another months-long process to hammer out city expenditures, Mayor Ted Wheeler is asking all general fund bureaus to offer up 5 percent cuts. Such requests aren't unusual—and not all the cuts will be accepted—but Wheeler's signaling that he believes we won't have enough money to pay for the escalating costs of existing city services.
Speaking of budgets, you already know the Republicans are trying to trot out a trickle-down economics tax overhaul that history has shown doesn't work, right? The House passed it last week, but, as with the GOP's attempt to kill Obamacare, the balancing act is far, far trickier in the Senate, where leaders are hoping for a vote next week.
Will Portland get congestion pricing? The answer to that question lies largely in the work of a newly convened group that's studying whether tolling would work to ease congestion on I-5 and I-84. As we've reported at length, there are plenty of people saying tolls are the only option, and pushing back hard against a plan to widen I-5.
The Trump administration plans to kick out nearly 60,000 Haitians who've received temporary protections in the US since the 2010 earthquake that laid waste to much of their country. It's not sitting well with some.
Trump also plans to announce new sanctions against North Korea today, which is, you know, likely to ramp things up even further.
Anyway: