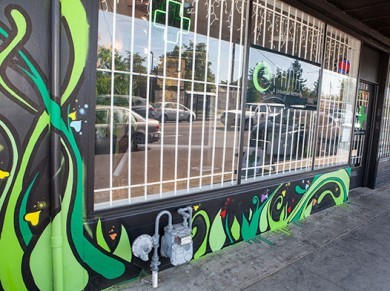 Do you have a discounted Oregon Medical Marijuana Program card? Then I have some good news!
The fine people at NE Sandy medical dispensary Panacea have a very cool new program rolling out on Wednesday, December 6 (tomorrow). They have partnered with Bull Run Craft Cannabis to provide an eighth of flower at no charge to people who have a discounted OMMP card (including veterans and those who qualify for SSI, OHP, etc.).
Is this real? It is.
Panacea already holds a "Converse with the Nurse" program on Wednesdays, where you can speak with a real, honest-to-goodness nurse about the role cannabis can play in supporting health and wellness.
"Panacea is a leader in providing cannabis education and products," says Panacea owner Melissa Egan, "and we are excited to be able to offer this new 'Free Medicine' program. We are limiting this giveaway to patients with discounted OMMP cards to start, and will expand the program as we are able to based on donations shared by growers and processors."
Each recipient is limited to an eighth of cannabis, and the giveaway is while supplies last. Even if you don't qualify for the program, you should check out the Converse with the Nurse program, with different topics each week. This Wednesday's topic is "Grapefruit and Ganja: Exploring the p450 interaction," and while I don't know what that means, I want to, and plan to attend to find out! Nurse Rebecca White is on hand for no-cost discussions from 1-6 pm, and the Grapefruit and Ganja presentation will be from 6-7 pm.
Wed Dec 6, Panacea, 6714 NE Sandy