Sponsored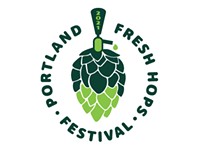 Come celebrate fresh hop season! With over 50 fresh hop beers, there's something for everyone!
Contrary to previous reports, the New York Times is now reporting that Jeffrey Tambor, star of the hit Amazon show Transparent, has not, in fact, stepped down from his leading role as Maura Pfefferman, nor does he have any plans to.
Tambor was recently accused of sexual misconduct by two Transparent employees. Van Barnes, Tambor's former assistant, alleges that Tambor groped her, and Trace Lysette, who plays Shea in the series, subsequently accused Tambor of rubbing his dick against her as well as making unwelcome sexual remarks.
After the allegations emerged, Tambor seemed to be stepping down from the show.
"Playing Maura Pfefferman on Transparent has been one of the greatest privileges and creative experiences of my life," the Emmy and Golden Globe-winning actor told Deadline. "What has become clear over the past weeks, however, is that this is no longer the job I signed up for four years ago... I've already made clear my deep regret if any action of mine was ever misinterpreted by anyone as being aggressive, but the idea that I would deliberately harass anyone is simply and utterly untrue," Tambor continued "Given the politicized atmosphere that seems to have afflicted our set, I don't see how I can return to Transparent." But, according to the Times, "a representative for the actor disclosed to the Times recently that, in fact, Mr. Tambor had no plans to quit."
Transparent has widely been lauded as a safe space for women, trans, and gender non-conforming actors, writers, and crew. There are at least 60 trans or non-conforming people working on the show, although the choice of Tambor, a cis man, to play a trans woman, was criticized by many in the trans community.
Show creator Jill Soloway has not commented on the allegations. Amazon is currently conducting an investigation into the allegations, but, according to the Times, the show writers are currently working on the next season, which was renewed in August. As to whether or not it will include Tambor remains to be seen.