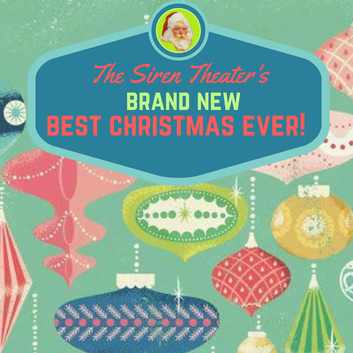 If you love the holidays, and peeing your pants a little from laughter, don't miss the Siren Theater's newest banger, The Brand New Best Christmas Ever—a holiday-positive show featuring sketch comedy, singing, dancing, and (full disclosure) MEEEEEEEE!
As you know, the Siren is home to the funniest, smartest comedy in town, and this show includes Portland's best and brightest talent including Shelley McLendon, Erin Jean O'Regan, Jed Arkley, Janet Scanlon, Chad Parsons, Justin Himes, and Beau Brousseau. (Oh, and did I mention MEEEEEE?) Plus there isn't a single mean, Scroogey bone in this show's body. It's most akin to the television holiday variety specials of yore, and is chock-a-block full of laughs and good cheer.
BUT! It's only playing for six performances, starting tonight (Friday Dec 8 through Sun Dec 17). So get your tickets now, because some shows are already on the verge of selling out! If you need a holiday cheer up, then The Brand New Best Christmas Ever is the place to be!