Sponsored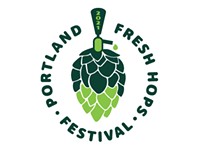 Come celebrate fresh hop season! With over 50 fresh hop beers, there's something for everyone!
There are many good reasons to be skeptical of reboots of old favorite TV shows.
There are also plenty of reasons to wonder whether certain performer/creators' noxious political and social media tendencies might have a deleterious effect—both on the work itself and on an audience's willingness to get on board.
If you're seeking pre-disappointment, it's never hard to know where to look.
But as long as the world is busy being horrible, I'm going to choose to hope, or rather believe, and possibly to insist that the new series of Roseanne, a.k.a. the best situation comedy that was ever on television, is going to be funny, smart, and, you know, "relevant."
The original iteration was a marriage of high and lowbrow laughs that have aged better than nearly any other sitcom of the era. The writing was astonishingly strong, and Roseanne Barr, John Goodman, greatest living actor Laurie Metcalf, and Sara Gilbert rank with the greatest performers in the history of the medium.
It was also, in the age of network TV dominance, massively popular mainstream entertainment fronted on- and off-screen by a strong, uncompromising woman that foregrounded issues of class, gender, race, sexuality, and body consciousness—introducing those themes not just to TV but to the wider cultural conversation. Network TV used to be the most powerful medium in the world, and Roseanne used it for good while still delivering the goods to remain highly rated for most of its 10 seasons (1988-1997).
Maybe best of all, the Connors were a TV family who frequently faced the tribulations of actual poverty, who had demonstrably trashy tastes, and who teased one another constantly and mercilessly, but whose love ran deep enough to spill out of the screen and feel real—which frequently saved them from despair, and had a similar effect on a viewership that was increasingly conditioned, as the Reagan era became the Bush era (and the Clinton era, let's not forget) to view economic prosperity as the true measure of human worth, the only family value.
ABC has announced that the new, nine-episode season of Roseanne, starring Barr, Goodman, Metcalf (who will have just won an Oscar if the Academy has eyes), Sara Gilbert, both Beckys (Lecy Goranson and Sarah Chalke), Michael Fishman, and many other members of the regular cast (not including Tom Arnold) will premiere on March 27.
It's about time.