[This was the funniest show of the year, and you probably didn't watch it. This article originally appeared on Blogtown on March 23, 2017, during the run of Detroiters' first season. Get all caught up by the time season two kicks off in 2018.]
Sponsored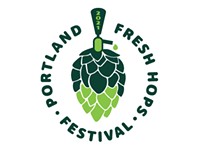 Come celebrate fresh hop season! With over 50 fresh hop beers, there's something for everyone!
On Monday, it was announced that Detroiters has been renewed for a second season. This is fantastic news, because the series, not yet through its terrific first season on Comedy Central, deserves to have many, many more eyes on it. Tuesday night's installment, "Smilin' Jack," may have been the budding show's highest-profile episode yet, featuring a significant supporting role from guest star Keegan-Michael Key and garnering the show's highest ratings since its February 7 premiere. But all seven Detroiters episodes aired thus far are shameless delights, spinning cotton-candy happiness out of very dumb comedy and a heartwarming bromance. If you're looking for crackling wit, Detroiters is not the place.
That's Sam Richardson, who you remember from Veep (the other funniest show on TV), and that's Tim Robinson, who you don't remember from SNL—he was a "featured player" during the 2012-2013 season, although I feel like I'd never seen his face before. If Robinson didn't make much of an impression on me over on NBC, I absolutely love him in Detroiters, where he plays one-half of a duo that makes low-budget television commercials for small Detroit businesses.
The twosome's other half, Richardson, is memorably hilarious on Veep as unflappably cheerful campaign aide Richard Splett, earning just as many laughs as that show's heavy-hitters (no small feat). Richardson is no less hysterical here, playing the good-natured, slightly smarter half of Cramblin-Duvet Advertising. "Slightly smarter" is a relative term—neither of these guys is exactly MENSA material, but there's something charming about these best pals being so transparently co-dependent.
The first episode of Detroiters was a perfect half-hour of comedic television, and the recurring "Let's Hustle!" gag in Episode Five just kept getting better and better, but Episode Six, "3rd Floor," might be the best encapsulation of all the things I've fallen in love with in Detroiters. The episode starts with a very simple, and stupid, conceit: Sam and Tim use the bathroom in their office building's empty third floor to do their number twos. That is, until Detroit's slow but steady economic resurgence has a surprise in store for them.
I guess I can't really offer more compelling evidence than that. Either you find this floor-rollingly hilarious or you think it's, like, kinda dumb. I'm definitely in the former camp, and the way that Detroiters has locked its sights on the laugh-making, cynicism-erasing parts of my cerebral cortex is something I can't take for granted. The over-the-top bromance between Sam and Tim feels surprisingly genuine for television; these guys are lifelong friends IRL, and the fun they're having with each other on camera is amply evident, and their obvious love for the Motor City gives the show a subtle but undeniable emotional currency. If Detroiters' formula is easily mappable—Atlanta x Mad Men ÷ Dumb and Dumber, all to the square root of Detroit—that doesn't make the show's world feel any less complete.
Maybe you've keeping an eye on the news; it's been a harrowing week. You probably need something stupendously silly to giggle at this weekend—and I have no better recommendation than binging on the first seven episodes of the goofy, giddy, grin-making Detroiters. And if you're all caught up, you and I will be watching Season One's final three episodes when they air on Tuesdays at 10:30 pm on Comedy Central.