It's a weird weekend for movies—there's only one new one receiving wide release, a horror flick called
Winchester
that was not previewed for critics and does not seem to be liked by those who have seen it. (In Portland, there are some worthwhile smaller releases to check out, such as
The Insult
and
Film Stars Don't Die in Liverpool
.) By and large, the movie studios have decided to steer clear of Super Bowl Sunday.
Sponsored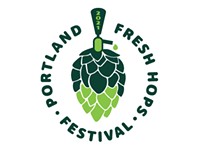 Come celebrate fresh hop season! With over 50 fresh hop beers, there's something for everyone!
Ironically, that's not the case with the small-screen streamers. Netflix and Amazon both drop new shows this weekend, and without much at the multiplex to compete with them, it's likely they'll both get plenty of eyeballs today and tomorrow, before JT's big show and the accompanying ritual of ball-fondling takes over all of the televisions on Sunday. So what's in store?
• • •
Netflix has the splashier debut: All 10 episodes of a new science fiction show called Altered Carbon have landed, and it sounds like it's—depending on who you ask—stupid, fun, silly, sexy, captivating, or terrible. The New York Times' Mike Hale was not particularly impressed, calling it "a low-rent Blade Runner knockoff with basic-cable production values and premium-cable nudity…. The show is yet another attempt to combine the beloved genres of noir and science fiction, and it demonstrates again—as Blade Runner did, even while inspiring a thousand imitators, including Altered Carbon—that they're not really a natural fit, no matter how much their fan bases might overlap."
Hale's tastes sound different enough from mine (I think noir and science fiction blend together exceptionally well, for example) that I'm more inclined to trust the opinion of Slate's Willa Paskin: "The sheer amount of imagining, both borrowed and original, accumulates into a vast, dirty world and gives Altered Carbon the feel of a proper cyberpunk novel: big, baggy, ambitious, trashy, funny, gruesome, clever, cheesy, and hyperactive… It goes on way, way too long, but a couple episodes in, I realized I was into this ridiculous show."
Before it came out, I was afraid Denis Villeneuve's Blade Runner 2049 was going to be a modern-day, big-budget action movie that took a few totems from the Ridley Scott original but mostly focused on flying car chases, Matrix-y gun shootouts, and wall-to-wall digital effects. It turned out to be very much not that, thank goodness, but it sounds like Altered Carbon might be the pulpy, gratuitously violent, needlessly nudity-filled slice of reheated sci-fi pizza that I was worried the Blade Runner sequel would be. It also sounds pretty fun.
• • •
The other new show that you can binge in its entirety this weekend is Amazon's Absentia, a murder thriller with an amnesiac FBI agent (Castle's Stana Katic) and a serial killer who's played by Game of Thrones' Night King (Richard Brake), so you just know he's evil. It's harder to tell whether this will be any good or not—critics seem to generally think it's fine, but there aren't ringing endorsements that this'll be worth 10 of your leisure hours: IGN says it's "a bit of a misery pile-on" and the LA Times says it's "the sort of show that needs to stick the landing as its improbable mystery unravels," although the San Francisco Chronicle says, "There's more than enough potential to keep our attention." With torture-porn elements to its murders, sounds like this one is aimed solely toward converted fans of the genre.
• • •
If neither of these do it for you, HBO is airing its first installment of the TV version of the beloved 2 Dope Queens podcast tonight at 11:30 pm, the first of four hour-long "specials" it will air each Friday night in February. I don't know why HBO decides to air its most interesting shows—like this and the excellent High Maintenance, which just kicked off its second season—during the no-man's-land of late, late Friday night, especially when they failed to put any original programming in their coveted Sunday night slot for the entire month of January other than lame half-hours Divorce and Crashing. But hey, thanks to streaming, you can be a better TV programmer than HBO and watch 2 Dope Queens when you damn well please. And if enough people watch it, maybe someday these women will get a Super Bowl Halftime Show of their own.