Sponsored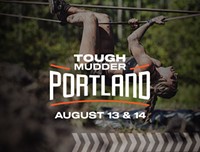 Lock in your summer adventure, Portland. Join us for world famous obstacles over a 5K or 10K distance.
This Saturday, March 17, OMSI is opening the Robot Revolution exhibit to the public—a traveling crew of over 40 robots from nine different countries, accompanied by a team of robot specialists. We recommended this exhibit in our last issue but couldn't say no when offered the chance to play with the robots ourselves.
Checking out @OMSI's new robot revolution exhibit! This is a robot thespian. pic.twitter.com/A2ryNyZn1q
— Kelly Kenoyer (@KenoyerKelly) March 16, 2018
The interactive exhibit began in 2015 at the Chicago Museum of Science and Industry and will be at OMSI through September 3. OMSI Educator Jennifer Powers tells The Mercury her favorite robot is Baxter. "He plays tic tac toe," she says. "In the real world he hasn't been created to play tic tac toe—he's an industry robot—but I like the way that he is so accessible to so many different companies."
I played tic tac toe with the shifty-eyed Baxter. It was a draw. He sometimes cheats and sometimes lets you win, depending on his mood. pic.twitter.com/kKMgds6eCp
— Kelly Kenoyer (@KenoyerKelly) March 16, 2018
Powers says Baxter is flexible because of how he learns: not through coding, but by copying movements you lead him through. "They can move it, it learns the code, and then it will mimic those movements and do what they need it to do," she says.
Other robots in the exhibit recognize facial features or play blackjack. "Humans are the ones programming it, and humans are programming robots to be so much more like humans," Powers says. The exhibit also features a staged drone show every hour, she adds, which demonstrates how robots can "think, plan and act."
Oregon is also represented by a few robots built by teams in Oregon, from middle schoolers to students at Oregon State University.
This one is called Miss Daisy. pic.twitter.com/HthRTP0zwr
— Kelly Kenoyer (@KenoyerKelly) March 16, 2018
Robot Revolution's Lead Robot Specialist Adrian Choy repairs the robots and shows their inner workings to curious kids checking out the exhibit.
He says the robots in the exhibit have jobs in the real world, but were programmed to do fun and interactive things for the purpose of outreach. "Really with this technology, we want people to look at something and think about how they would use it."
He adds that the Motoman robot, which plays blackjack in the exhibit, is now being used to serve soft-serve ice cream in Japan. Its original use is in the auto industry, as it's strong enough to lift engine blocks.
Choy got his start in robotics at a class in the Chicago Museum of Science and Industry when he was a starry-eyed youth, and he's happy to give those same experiences to kids all over the country by traveling with the exhibit. "Every time a robot goes down, it's a teaching opportunity. 'Who wants to see the autopsy on Daisy while we're giving her knee surgery?'" he says. He even mentors a team of young robotics enthusiasts in Mexico because of a student he met during the show's first run in Chicago. His advice for kids ready to jump into robotics? "Failure is the best teacher, and life's not going to wait," so jump in and get building.
Did you know robots can play soccer? These ones have been playing soccer for years and have to deal with bumps in the field messing up their shots. pic.twitter.com/c52JTairzu
— Kelly Kenoyer (@KenoyerKelly) March 16, 2018
Sponsored
Virtual Auction Event & Drag Queen Fashion Show. You won't want to miss this show!