Sponsored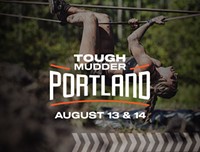 Lock in your summer adventure, Portland. Join us for world famous obstacles over a 5K or 10K distance.
One of the great Portland bands of this (or indeed any other) century has called it good. Pitchfork reported today that the smart, funny, killer melodic punk trio the Thermals are disbanding.
The group issued this statement:
"We are officially disbanding. After 16 years and 7 records, we feel our band has reached far beyond our initial expectations and goals, and are stepping away from it while we still cherish it. We traveled further, soared higher and played louder than we ever dreamed, and we now look forward to a new chapter in our lives, our art, and our friendship. We would like to thank all the great labels who have released our records, all the amazing people who have worked so hard for us, and most importantly our fans, who we consider to be some of the smartest, sweetest and most compassionate people in the world. We love you, and we hope to see you again some day."
As one who has been a fan of the band since before their first record came out, I'm saddened by the news, but more in the sense that I can't believe it has been 16 years since they first showed up and took everyone by surprise. No one could argue they haven't had an amazing run, or that Hutch Harris, Kathy Foster, and Westin Glass don't have promising paths ahead of them.
Nice work, Thermals. In the immortal words of Neil Young, long may you run.
Sponsored
Virtual Auction Event & Drag Queen Fashion Show. You won't want to miss this show!