Sponsored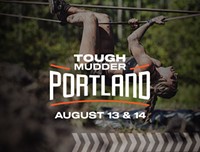 Lock in your summer adventure, Portland. Join us for world famous obstacles over a 5K or 10K distance.
The Mercury is a great place to work, and if you have the right type of sales experience, you can join the fun! We're looking for an additional talented, cool person like you to join the amazing Mercury sales team. Check out the ad below to see if you're interested... and let your friends know, too!
The Portland Mercury is adding an account executive to its sales team! Qualified candidates should have 2+ years of proven sales experience, preferably in media with a focus on digital.

You MUST be an ardent fan of the Mercury and be able to demonstrate a deep knowledge of its history and place in the community. You should have a passion for Portland and be an active participant in the bar/restaurant scenes, going to live music, knowing about the arts community, and more. We want interesting people that love Portland and want to help small businesses connect with our readers.

The environment is very fast-paced and requires a highly organized person that can juggle many tasks at once and have an innate sense of how to prioritize the most important task.

Full-time with base+commission and a full benefits package.

If you feel like you're the right person for this job then email a resume to salesinfo@portlandmercury.com with ACCOUNT EXECUTIVE as the subject.
Sponsored
Virtual Auction Event & Drag Queen Fashion Show. You won't want to miss this show!