Sponsored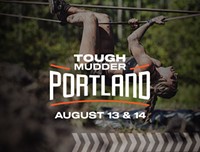 Lock in your summer adventure, Portland. Join us for world famous obstacles over a 5K or 10K distance.
As Alex reported yesterday, the controversial e-scooter ride share business has arrived in Portland. Yesterday afternoon, Portland Bureau of Transportation (PBOT) announced (READ: Sighed and threw up its hands, because they knew this sorry state of affairs was an eventuality) it was issuing temporary permits to two e-scooter companies, Bird and Skip, for a 120 day trial run. Rest assured there are a LOT of rules involved with e-scooting, and rest assured those rules will be largely ignored—if the populace of other e-scoot cities are to be believed. Two of the biggest rules are to park the e-scooters so they're not blocking sidewalks or getting in anyone's way, and to ride safely. However according to the highly entertaining Instagram account Bird Graveyard, "HA-HA-FUCKING-HA." Here are some choice selections:
And finally... OH DEAR.

Check out much more from Bird Graveyard here.
Sponsored
Virtual Auction Event & Drag Queen Fashion Show. You won't want to miss this show!