Sponsored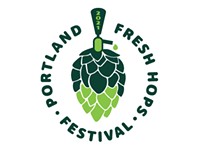 Come celebrate fresh hop season! With over 50 fresh hop beers, there's something for everyone!
Look, you need money and/or fame, correct? Well, your dreams of mad skrilla and people saying, "Aren't you that person I saw in that thing?" could come true by signing up to work on one of two film/TV productions that will be shooting in Portland TOMORROW (Friday, August 3).
First, Walt Disney Studios is producing a flick based on the beloved kids' book Timmy Failure, and are looking for paid extras who will pretend to be nude and participate in a fake version of Portland's Naked Bike Ride. (WHAT KIND OF DISNEY MOVIE IS THIS?!?) Anyway check out the deets from Grant Wilfey Casting:
"Naked" Bike Ride scene scheduled for Friday, 8/3/18. This is for paid background/extra work - $150/8 hours plus $10 for your bicycle. Men must be ok appearing shirtless. Participants will be dressed in flesh-colored shorts, bikini tops, bandeaus, body paint, tutus, boas, wigs, etc..
By the way, if you need "flesh-colored" shorts, I have a pair you can borrow. Actually they're just "flesh shorts"... don't ask where I got 'em. QUICK! Sign up for this extra gig now and HERE.
Not into biking or wearing flesh shorts? Here's another acting opportunity in which you can just be a "Portlander" (whatever that means). Background extras are needed for the new Hulu series Shrill, based on the autobiography of the wonderful Lindy West, and starring the wonderful Aidy Bryant. From the Adam & the Backgrounds casting agency:

Hit this link to apply—and remember that shooting for Shrill will continue through September, which means you'll have even more opportunities to pretend you're a "Portlander." (I know for a FACT you just moved here from Nebraska, liar.) GO! MAKE MONEY! HAVE FUN! BE FAMOUS.