In the current issue of the
Portland Mercury
, we published the highly arousing results of our
2018 Sex Survey
. What did we learn? Well, for one thing,
Portlanders really seem to enjoy having sex in public
. Here's a little taste:
Want to learn more about how you, your friends, and your neighbors have sex (including your favorite kinks, the best places to find sex partners, who gets the most carnal action, and gettin' busy on the job with co-workers)? Check out the
Mercury's 2018 Sex Survey results HERE
(or in our print version on the street right now if you don't need a computer's help to get what you need).
Sponsored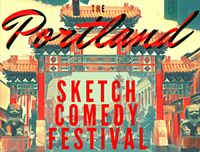 Sketch comedy troupes from all over N. America descend on The Siren Theater for 3 glorious nights.