If you're looking for an easy and important resolution to make before 2019,
this investigation from The New York Times
suggests you should be resolving to take control of the way your smartphone shares your location.
Sponsored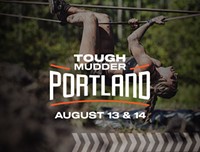 Lock in your summer adventure, Portland. Join us for world famous obstacles over a 5K or 10K distance.
The Times found your personal coordinates may be transmitted to corporate entities "as often as every two seconds," so that those companies can then store, analyze, and re-sell your moment-by-moment travels on a "hot market" of "advertisers, retail outlets and even hedge funds seeking insights into consumer behavior."
In short, your phone is tracking you more closely than you likely know; you've probably consented to and amplified this by enabling "location services" on apps with confusing privacy disclaimers you've never read; and because of lax-to-nonexistent regulation you probably can't get the companies that now know years of your daily, second-by-second movements to erase that data. But you CAN cut down on how closely you're tracked going forward.
From the New York Times report:
At least 75 companies receive anonymous, precise location data from apps whose users enable location services to get local news and weather or other information, The Times found. Several of those businesses claim to track up to 200 million mobile devices in the United States — about half those in use last year. The database reviewed by The Times — a sample of information gathered in 2017 and held by one company — reveals people's travels in startling detail, accurate to within a few yards and in some cases updated more than 14,000 times a day...

"Location information can reveal some of the most intimate details of a person's life — whether you've visited a psychiatrist, whether you went to an A.A. meeting, who you might date," said Senator Ron Wyden, Democrat of Oregon, who has proposed bills to limit the collection and sale of such data, which are largely unregulated in the United States. "It's not right to have consumers kept in the dark about how their data is sold and shared and then leave them unable to do anything about it," he added.
Maybe Wyden's legislation will gain some traction in the next Congress.
But for now, if you don't like that your weather app is telling IBM about your daily routine, or that Peter Thiel may be collecting information on every move you make, start here.
Sponsored
Virtual Auction Event & Drag Queen Fashion Show. You won't want to miss this show!